Half A Century Never Looked So Good
We often criticize celebrities for setting unrealistic standards when it comes to looks. But when was the last time we thanked them for making almost-50 look amazing? Those of us over the age of 40 no longer feel like we'll be sent out to pasture. To the contrary, these women are making us and our age sexy. These celebs all share one vital thing and it's not what you think...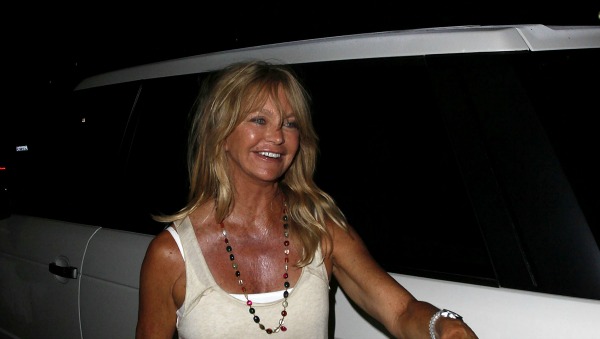 All these women share...
An incredible smile! Think about it. These women (unlike some of today's young actresses who shall remain nameless, but who have a surliness about them when their picture is taken) all have incredible, genuine smiles. Yes, you could argue that they are trained to smile for the camera, but think back over the years to some of the roles these women have been in — some of their more candid moments. Despite what they have gone through (and like us they have had more than their share of trials and tribulations) they are still smiling in a way that reaches their eyes regardless of Botox injections. Good cheer, happiness and resilience are youthful and timeless. Think of Goldie Hawn who is 67. The woman never ages, and that is because she is always giggling and smiling. This concludes our open thank you letter to these women and countless others like them.
Image courtesy RHS/WENN.com