Zac = Scott?
If Stephen Colbert ever needs a stand-in on The Colbert Report, perhaps he should give Bob Saget a call. These days, the two could pass for twins — and they aren't the only stars starting to blur. Apparently, celebrity doppelgangers are plentiful!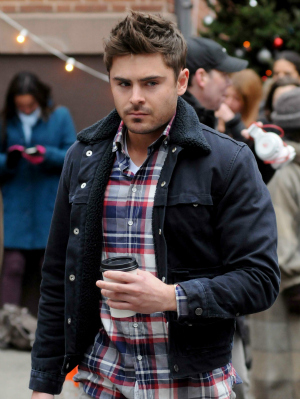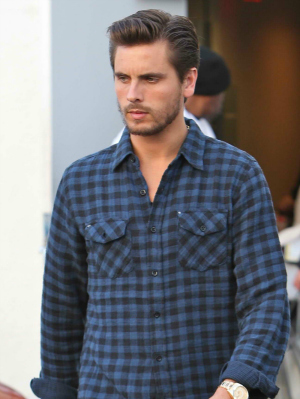 Zac Efron and Scott Disick
Oy vey! While checking out some photos online, we had a hard time telling Zac Efron from Kourtney Kardashian's baby daddy, Scott Disick. They've both been sporting spotty facial hair and have a penchant for flannel shirts and Wayfarer shades. But, still... even at his scruffiest, Zac is pretty tasty. If Scott can be confused for him, does that mean Lord Disick is covertly hot?
Katy Perry and Zooey Deschanel
Please, oh please, let Katy Perry make a New Girl cameo — write her in as Jess' quirky first cousin or estranged sister. With her big blue eyes, blunt-banged black hair and sweet smile, she'd have no problem convincing audiences she was related to Zooey Deschanel.
Leonardo DiCaprio and Eric Dane
Leonardo DiCaprio is aging mighty well, mighty well indeed. So well, in fact, that he's starting to morph into McSteamy Eric Dane! Leo's come a long way from his days as Johnny Depp's scrawny little brother in What's Eating Gilbert Grape, for sure. Like Eric, the Great Gatsby actor smolders on-screen now.
Carrie Underwood and Emily Osment
We're willing to wager that Disney sweetheart Emily Osment doesn't mind comparisons to country queen Carrie Underwood one bit. In addition to their impressive pipes, these two songbirds share a strong chin, high cheekbones and beautiful almond-shaped eyes.
Elizabeth Banks and Chelsea Handler
What do Elizabeth Banks and Chelsea Handler have in common? A lot, from the looks of it! Aside from their striking physical similarities, the blonde beauties are both funny as hell. Let us go on the record as saying that if these two make a movie together, we'll be first in line!
Seth MacFarlane and Christopher Knight
Hmm. Seth MacFarlane is one of those guys we've been harboring a secret crush on for years. Christopher Knight? Not so much. But that doesn't change the fact that our favorite funnyman is certainly starting to favor the aging Peter Brady. If Seth starts courting Adrianne Curry, we'll know this is all part of some strange government conspiracy to blow our minds.
Ashley Greene and Coco Rocha
Twilight star Ashley Greene is fast becoming a fashion darling, so maybe that's part of the reason she is starting to look like fashion "It girl" and The Face star, Coco Rocha. Or, you know, it could also be due to their chiseled features and flawless skin.
Stephen Colbert and Bob Saget
One is a comedian/actor/TV host who slays us with his sarcastic breed of humor. The other? A comedian/actor/TV host who once played Danny Tanner in one of our favorite '90s sitcoms ev-er, Full House. Since Bob Saget, the latter, now does stand-up comedy that would make all of his former co-stars blush, he could probably fill Stephen Colbert's shoes if Stephen ever needed a day off from The Colbert Show.
Naomi Watts and Claire Danes
Naomi Watts has been lauded as an actress with one of the most expressive faces in Hollywood, which should make Claire Danes happy — she looks more and more like the emotive actress every day! Of course, having Claire for a doppelganger should please Naomi as well, as the Homeland star has nabbed a slew of awards lately for her impeccable acting.
Keira Knightley and Natalie Portman
Uh, could these two be any prettier? Matching pillowy lips, striking bone structure and mesmerizing gazes, no less! We demand a re-do... it seems unfair for one woman this smart and beautiful to exist, so two should be out of the question!
Images, L to R, courtesy of: Ivan Nikolov/WENN.com, Michael Wright/WENN.com (1st row); WENN.com, B. Dowling/WENN.com (2nd row); Ian Wilson/WENN.com, Nikki Nelson/WENN.com (3rd row); FayesVision/WENN.com, C.M. Wiggins/WENN.com (4th row); FayesVision/WENN.com, FayesVision/WENN.com (5th row); Daniel Tanner/WENN.com, Joseph Marzullo/WENN.com (6th row); WENN.com, Andres Otera/WENN.com (7th row); PNP/WENN.com, Ivan Nikolov/WENN.com (8th row); Apega/WENN.com, Brian To/WENN.com (9th row); FayesVision/WENN.com, WENN.com (10th row).

More From SheKnows Explorer