It Was A Big Day!
It was a big day for two NBC employees. Jenna Wolfe and Stephanie Gosk announce they are a couple, and are engaged and having a baby!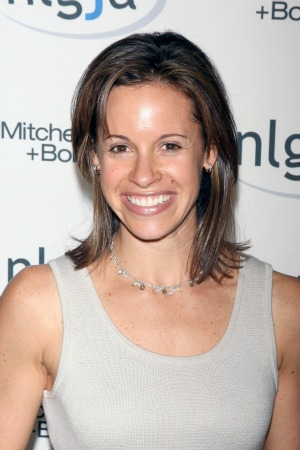 The Today Show made a big announcement Wednesday that their very own Jenna Wolfe is expecting a baby. That may not have been the biggest announcement of the day though.
"My girlfriend, Stephanie Gosk, and I are expecting a baby girl the end of August," Wolfe said. "As of this week, I am about five months pregnant."
The show took the day to not only help Wolfe come out to the world, but she also announced an engagement and a baby (a big day for one person!).
"I didn't want to bring my daughter into a world where I'm not comfortable telling everyone who I am and who her mother is," Wolfe told People.
The announcement is timely, since the U.S. Supreme Court is discussing both California's Proposition 8 and the Defense of Marriage Act this week, and there have been rallies all over the country. But for Wolfe, it may have been that she is just far enough along to need to make the announcement before people start noticing.
According to the Washington Post, Wolfe talked mostly about "topics like strollers and breast pumps" on the morning show, as well as starting a blog. She will be writing about her pregnancy adventures for the next few months for the Today Show.
"Of all the jaw-dropping, head-turning and eye-popping things I've ever told my friends and family ("I swam with killer sharks," "I jet-packed 30 feet out of the water," "I scaled the tallest building in Canada"), nothing garnered more shock and awe (and, yes, some tears) than when I told people I was pregnant," she wrote in the first entry in her blog.
Wolfe's girlfriend, Stephanie Gosk, is also an NBC employee. She works as a foreign correspondent for the network.
The journalists are not the first to come out in the industry in the past few years. Among others, CNN's Anderson Cooper, MSNBC's Don Lemon, and Good Morning America's Sam Champion have all announced the news recently.
Photo courtesy PNP/WENN.com