Game Of Thrones Star Bitten At A Travelodge
There's a good chance Clive Mantle feels life has been imitating art a little too closely lately! The Game of Thrones actor was bitten during a recent attack, just as his character was.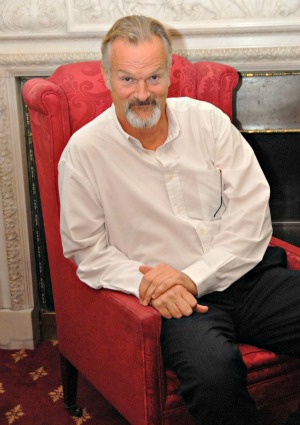 Clive Mantle's recent stay at a Travelodge hotel nearly cost him an ear! The Game of Thrones actor, whose character you may recall had two fingers bitten off, was allegedly attacked over a noise dispute on Sunday.
The 55-year-old British actor, who had been staying at the hotel in the city of Newcastle upon Tyne in England, was attacked by a 32-year-old man after he asked a group of fellow guests to turn it down a notch.
During the scuffle, Clive Mantle was pinned to the ground and his ear was partially bitten off!
"He is very shaken and shocked by what has happened. You don't expect this kind of thing to happen in a hotel," his agent told the BBC. "The part of the ear that was bitten off was found and sewn back on. Mr. Mantle said the police, ambulance, and hospital staff were amazing."
The thespian had just completed his role in The Ladykillers for the Theatre Royale showings, but is now uncertain if he'll be able to continue on to performances in Salford, England.
"Clive doesn't yet know when he will be able to rejoin the cast and feels he must mention the ambulance crew, police, and hospital staff who were all superb," a spokeswoman explained. "Fiery Angel, producers of The Ladykillers, are horrified by the events of Sunday morning and are doing everything they can to ensure Clive has a speedy recovery."
A Travelodge spokesperson added, "As this is a live police investigation, we cannot offer any further comment at this stage, but we can confirm we are working very closely to assist Northumbria Police with their investigation."
Perhaps Mr Mantle should have a chat with Jared Leto about all the ear craziness that's been going on lately?
Best wishes go out to Clive Mantle for a speedy recovery!
Image via WENN