Making It To The Final Four Of The Face
With only four girls remaining, Margaux Brooke's blogs about her journey to being crowned The Face.
(page 2 of 2)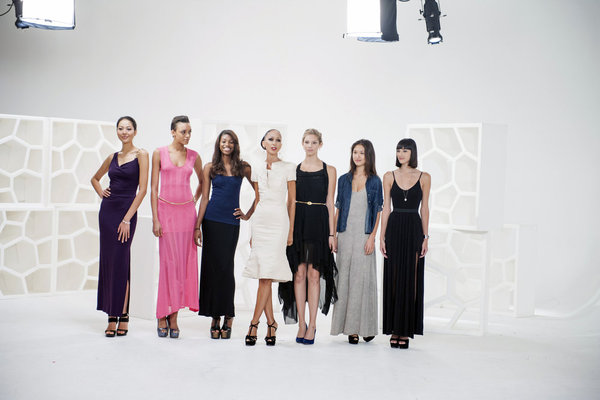 Team Naomi went last. Both Jocelyn and Zi Lin looked stunning on the red carpet. Zi Lin really worked her Guido Maria Kretschmer gown. Wendy asked some pretty invasive questions regarding both of the girls' boyfriends, and more specifically if Zi Lin was a virgin. Zi Lin was doing really well with her answers until she was asked the name of the eye shadow she was wearing. She stumbled with the answer, saying she likes to wear purple because her name means purple in Chinese and if she could, she would name the lipstick, "Ulta Special Purple". A simple, "I don't know" probably would have been a better answer but better for Team Coco I suppose. Jocelyn was a little more reserved giving short diplomatic answers to each of Wendy's questions.
Later the coaches met with the judges, William Norwich and the legendary Pat Cleveland, to discuss how each team did. They had amazing things to say about all of us but in the end Team Karolina ended up winning. That meant all four us — Zi Lin, Jocelyn, Stephanie and I — would have to face Karolina in the elimination room.
Karolina first addressed Zi Lin and Jocelyn. Zi Lin gave a convincing argument as to why she deserved to be the face of Ulta and then Karolina went on to ask Jocelyn why she should be the face of Ulta, to which she responded with, "I can speak." A blatant personal dig at Zi Lin, but not enough to sway Karolina's opinion that she didn't really want to win it.
Next Karolina asked Stephanie why she should stay and Stephanie gave an eloquent speech about how she's a fast learner and did really well with the last couple of challenges that have required more personality and speaking skills. Karolina then asked me why I deserved to stay over Stephanie and I told her that Stephanie came here to learn how to model and I came here to win, which is the truth.
Public speaking can be learned quickly, it's a very popular fear among people, but modeling is something that takes time and practice. You have to go to photo shoots and castings and get comfortable with the whole business. It takes a lot of time and work and that's my honest opinion. Ulta needs the whole package but they need a model first. Stephanie is an amazing, sweet, girl who is very good at speaking but she still has a lot to learn about modeling.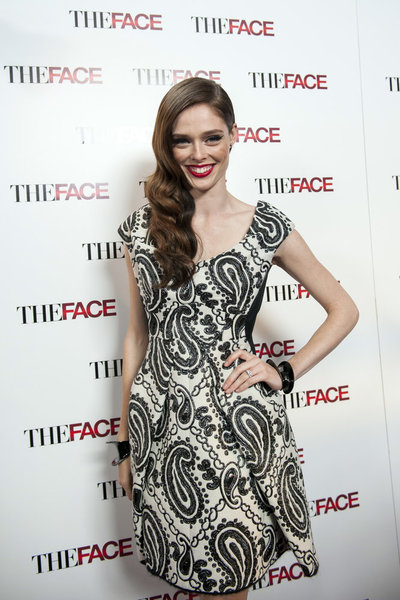 Karolina apparently agreed with my thoughts, saying Ulta needed someone who was ready right away, and chose me over Stephanie. She then chose Zi Lin over Jocelyn. Walking back in to the loft I could already tell Naomi was not happy. Continuing the trend of butting heads, Naomi told Karolina how big of a mistake she made yet again and Karolina calmly replied that she wanted the best girls to stay. Making the honorable notion that to be the best you have to beat the best.
Naomi, who's always looking out for number one, felt the need to tell Coco and I how uninspired she was by how our team has performed the entire competition and Coco fired back something along the lines of, "at least my girl didn't lie." Naomi lost it and said "Do not say my girl lied... check your lipstick before you come and talk to me, because you're wearing it." Coco's face was priceless and the show ends with her saying, "I did check my lipstick and it's called Margaux is going to win."
Tune in to watch the finale March 26 at 9/8C on Oxygen and find out if I am The Face!
Photos credit: NBC
Don't forget to check out Margaux's other blogs before the finale airs!
The Face's Margaux blogs: The claws weren't out yet
The Face's Margaux blogs: Christy should be ashamed to call herself a model