Are Your Friends
This Punny?
Sadly, another season of Pretty Little Liars comes to a close tonight with the season 3 spring finale airing at 8/7c on ABC Family. We pay homage to the residents of Rosewood with some of this season's best quotes!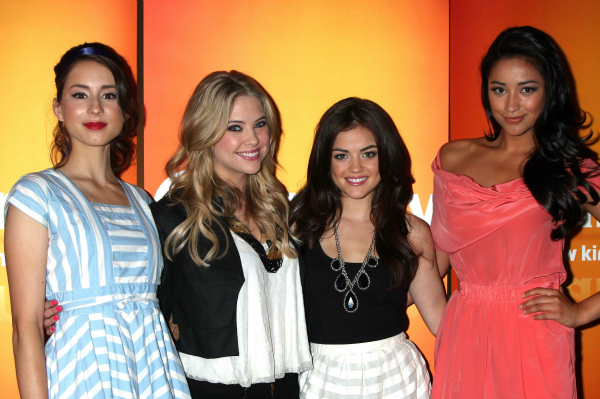 Our favorite quotes!
Sneak peek: Tonight's spring finale, "A Dangerous Game"!
More Pretty Little Liars
Shay Mitchell: PLL gossip and hopes for a home decor line
Pretty Little Liars: Has Spencer really gone to the dark side?
Lucy Hale tells us the secrets behind her upcoming album
Photo credits: Nikki Nelson/WENN.com (top), FayesVision/WENN.com (Gregg Sulkin), ABC Family/Andrew Eccles (all others)