(page 2 of 2)
Plateaued? No personality? Please!
This week on The Face, it's Karolina to the rescue when Naomi brings up, a few times, Margaux's modeling experience. But in the end, it's Naomi's team that ends up losing another model.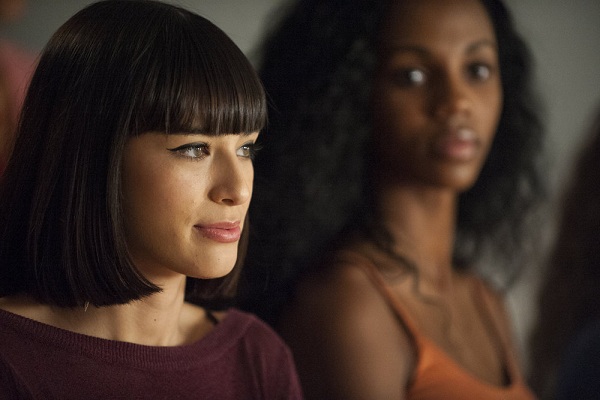 Next was the campaign. Each team had to create a short video sharing a product for Open Sky. Team Coco chose a blazer. We were limited to products around the loft, and since Stephanie and I both like fashion, why not? Team Naomi picked a beanbag. I personally thought that was strange, but I guess models are supposed to be able to sell "anything." Lastly, Team Karolina picked pomade, a product both Ebony and Devyn use every day on themselves and their children. Smart.
"I've got the looks; I know I'm not the books, so I need this."
Team Karolina went first and did an amazing job — they were engaging and real. I liked their video a lot. We went second, and I'll admit: I stumbled — a lot. I get really nervous whenever I have a speaking role for any job, but I always push through it, and in the end, we got a good take. Stephanie did amazing. I definitely learned a thing or two from her in this challenge. Naomi's team went last, and I felt theirs was the most scripted of the bunch, but each team got through their individual videos, so it was hard to say who was going to win. In the end, Team Karolina wins, and it was well-deserved. I was very happy for them all.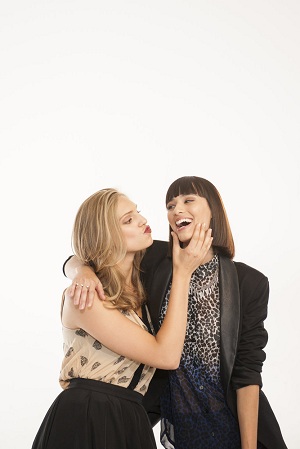 Coming up to elimination, I knew I was going to be nominated. Stephanie did a better job than I did, plain and simple. Coco made the fair choice sending me in there. Naomi sent Sandra for her bad attitude, also a fair choice. When Sandra and I were in front of Karolina, she asked why each of us should stay. Sandra said, "I've got the looks; I know I'm not the books, so I need this," as if models are only pretty and not smart. I personally took offense to that, and I'm sure Karolina did, too. Karolina then asked why I should stay and I said because I am hardworking and professional. Karolina then followed my answer up with, "So you believe Sandra is not?" I answered honestly and said, "No, I do not think Sandra has been professional." In the end, Karolina kept me over Sandra. I think she also made the fair decision. Thank you, Karolina.
When I walk back into the loft, Naomi immediately says to her team, "Now Karolina's team is going to lose, watch." I'm flattered Naomi sees me as such a threat, but if I win The Face, Naomi's team would lose too, just to clarify. She made the idea of her team losing seem impossible. Well, Team Karolina just proved that theory wrong. Naomi calls Karolina an idiot and goes on about how I am the competition while simultaneously bringing up my eight years of modeling experience and that I "should have been somebody by now." All I can say is that she was liking my eight years of experience when she wanted me on her team; I guess I made the right choice picking Team Coco. Karolina stands up for me, mentioning that I was in school the entire time I was modeling. Again, thank you Karolina. All of Karolina's efforts are futile as Naomi once again walks off the set, saying, "Save it, save it, save it."
Tune in to see what happens next Tuesday on The Face at 9/8c, only on Oxygen!
Photos courtesy of NBC
Read more of Margaux's blogs
The Face's Margaux blogs: Working with "The Wicked Witch"
The Face's Margaux blogs: This week was very intense!
The Face's Margaux Blogs: Christy should be ashamed to call herself a model