Bradley Cooper
Silver Linings Playbook Best Actor nominee Bradley Cooper looked every bit the movie star at the 2013 Academy Awards — complete with his hot date, his mom! We especially loved his slicked-back hair, and Whitney agreed.
"Loved the slicked-back hair and beard. I love that mix of grunge and handsome," the designer told SheKnows. "Also thought he looked great in a three-piece suit."
We definitely agree, Whitney!
Jamie Foxx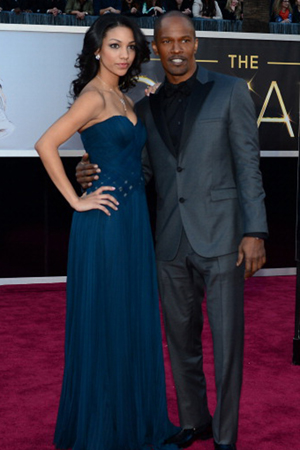 Django Unchained star Jamie Foxx also had a beautiful date on his arm at the 2013 Oscars — his 19-year-old daughter, Corinne Bishop.
He also looked pretty sharp, according to Whitney.
"I loved the metallic bow tie and slate-gray suit," the designer said. "He took a chance, and I thought he looked unique."
Tell us
Who was the best-dressed man at the 2013 Academy Awards? Sound off in the comments below!
About Whitney Port
Whitney Port is not just another pretty face in Hollywood. She's an entrepreneur, a fashion designer and a role model for young women. Paving her own way in the fashion world, Whitney is the creator and founder of the Whitney Eve collection as well as two new lines, WE by Whitney Eve and Bits & Bobs by Whitney Eve. By combining signature styles from her overarching Whitney Eve collection, WE by Whitney Eve offers modern fashion to women at an affordable price. Bits & Bobs by Whitney Eve entered the jewelry world in 2012 with a costume rationale and vintage-inspired aesthetic. Made from mixed metals and vintage chains, its hard punk edge is fused with quirky, ladylike charm, resulting in an array of keepsakes. Whitney Eve's collections evoke a girly nature with a touch of punchy sass that distinguishes them from the rest. All three lines are sold in select boutiques nationwide and by retailers internationally and are available on whitneyeve.com.
As if Whitney weren't busy enough, she recently penned the book True Whit; a go-to guide for young women that includes advice on rearranging closets, decorating, makeup, cooking, dating and fashion. It's the one-stop shop for the ideas of Whitney Port! To check out videos, news, photos and more on Whitney, head over to her blog at whitneyport.com.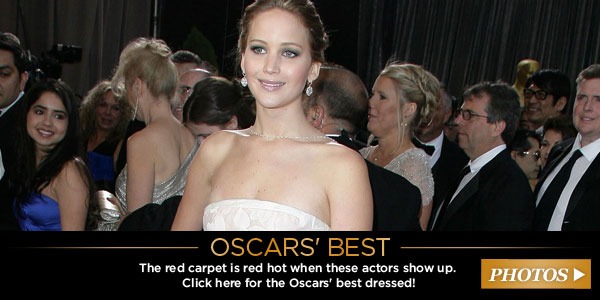 Read on for more Academy Awards fashion
Anne Hathaway's last-minute Oscars dress switch
Naomi Watts dazzles in a futuristic Oscars gown
Jennifer Lawrence goes bridal in the best way possible at the Oscars
Photo credits: Getty