Kerry Washington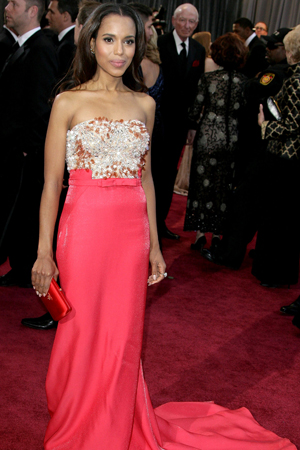 Django Unchained actress Kerry Washington opted for an embellished Miu Miu creation at the 2013 Oscars. It was — hands down — one of the best looks of the night, according to Whitney.
"I thought the beading was fantastic on the top of her dress and the color was just so vibrant and playful," Port said of the gown. "It fit her beautifully, and I loved the simple little bow belt to accessorize."
Jennifer Lawrence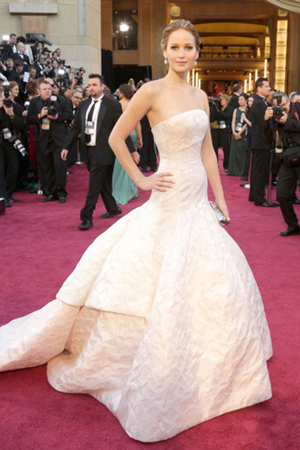 Jennifer Lawrence walked away with two prizes tonight: the Best Actress Oscar — and the best-dressed award from Whitney.
"[Lawrence] loves the strapless look, and while it was simple on top, I loved how dramatic it got on the bottom," the designer told SheKnows of the Dior Haute Couture gown. "I am always a sucker for a princess dress, and I think it was very fitting for her. White is always a stunner as well."
Naomi Watts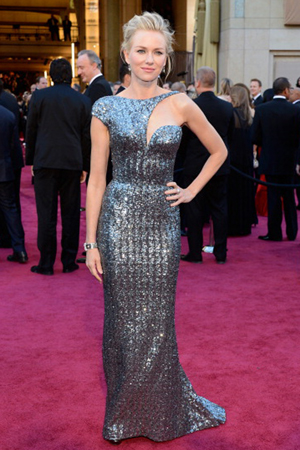 One of Whitney's favorite looks at the 2013 Oscars was Naomi Watts' futuristic Armani gown.
"Absolutely loved the neckline and give her a lot of credit for taking a bit of a risk," Whitney said. "It was edgy and funky, and I loved the gun-metal sequins."
Charlize Theron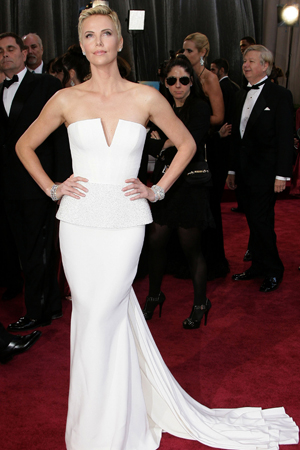 Charlize Theron rocked the pixie cut — and a bit of side boob — on the 2013 Oscars red carpet in her Dior Haute Couture.
"Though her dress was a bit wrinkled, I love the edginess of this. I love the streamlined silhouette and the stark white color. She looked statuesque and just really cool and chic."
Zoe Saldana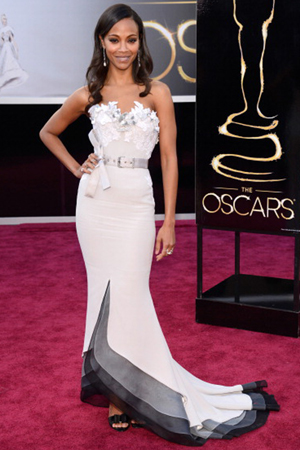 Zoe Saldana took a little risk with her Alexis Mabille Couture gown — and it paid off.
"Love the floral applique on the top of her dress. It was very feminine and gentle but edgy at the same time. I also loved the ombre ruffles. It was a funky choice for the Oscars, and I love someone willing to take a chance."
Halle Berry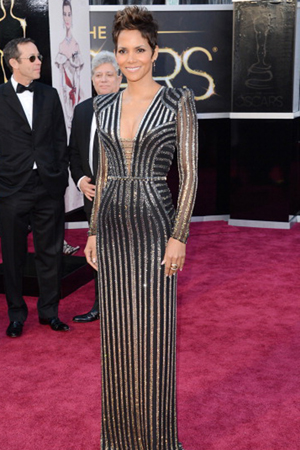 Only Halle Berry could pull off this custom Versace number — and pull it off she did!
"Love the geometrical sequins and the silhouette," Port told us. "She looked glamorous and sexy, as she always does."
She sure does, Whitney!
Tell us
Who do you think was the best dressed at the 2013 Academy Awards? Sound off in the comments below!
About Whitney Port
Whitney Port is not just another pretty face in Hollywood. She's an entrepreneur, a fashion designer and a role model for young women. Paving her own way in the fashion world, Whitney is the creator and founder of the Whitney Eve collection as well as two new lines, WE by Whitney Eve and Bits & Bobs by Whitney Eve. By combining signature styles from her overarching Whitney Eve collection, WE by Whitney Eve offers modern fashion to women at an affordable price. Bits & Bobs by Whitney Eve entered the jewelry world in 2012 with a costume rationale and vintage-inspired aesthetic. Made from mixed metals and vintage chains, its hard punk edge is fused with quirky, ladylike charm, resulting in an array of keepsakes. Whitney Eve's collections evoke a girly nature with a touch of punchy sass that distinguishes them from the rest. All three lines are sold in select boutiques nationwide and by retailers internationally and are available on whitneyeve.com.
As if Whitney weren't busy enough, she recently penned the book True Whit, a go-to guide for young women that includes advice on rearranging closets, decorating, makeup, cooking, dating and fashion. It's a one-stop shop for the dieas of Whitney Port! To check out videos, news, photos and more on Whitney, head over to her blog at whitneyport.com.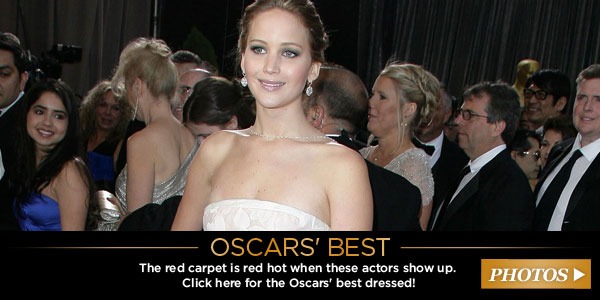 Read on for more Academy Awards fashion
Jessica Chastain goes Old Hollywood at the Oscars
Amy Adams in Oscar de la Renta at the Oscars
Anne Hathaway's last-minute Oscars dress switch
Photo credits: Getty Images