Every week we expect new surprises when Nigel announces what our test shoot and campaign is going to be. The surprises we don't expect are the ones that come from the other contestants. For instance, when Christy makes her "one of these is not like the other" comment when referring to Stephanie, she goes on to say how Stephanie is "not a model and needs to work on being more toned". I assure you that this is not the Christy that I and many other girls knew and spent time with in the house. She was always bubbly and kind of ditzy but never rude. I was completely shocked, to say the least.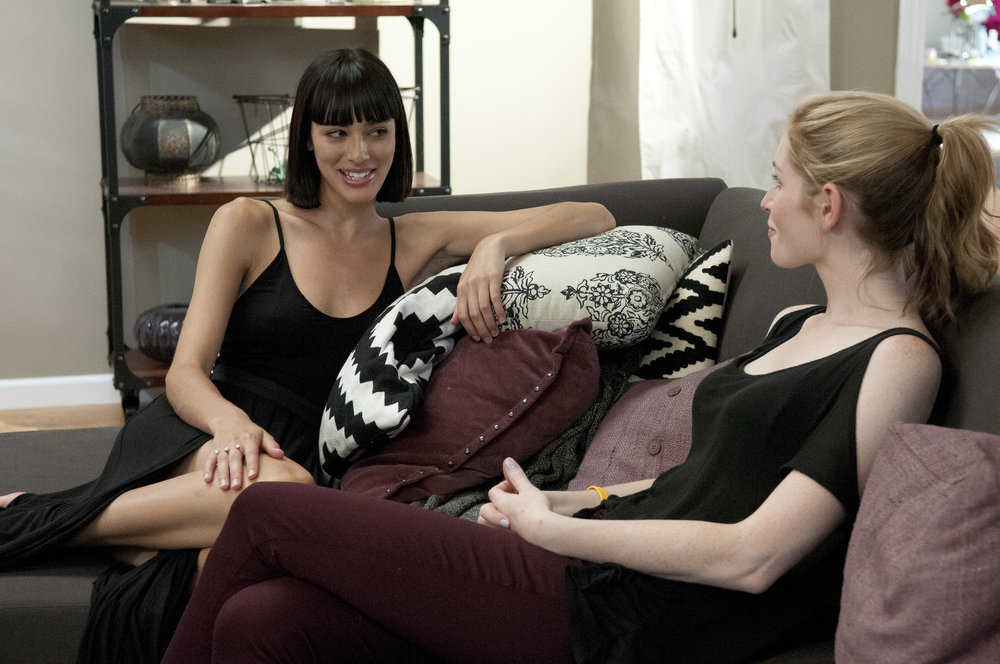 Next it was time for our second test shoot, "Pose-Off," where we were each tested on how many poses we could do in 60 seconds while modeling a pair of Vogue Eyewear sunglasses or optical lenses. To highlight a few, I think Stephanie did an amazing job: she changed up her expressions and kept moving, she looked really confident and I know Coco was impressed. Nigel nailed Jocelyn's attempt with his "a lot of mouth-wide-open shots, I think we're selling toothpaste" comment. I guess her look book experience didn't help her here.
Zilin gets the award for how many ways you can pose with sunglasses without actually putting them on, if only that was the actual challenge. Lastly, you have to give Sandra credit — the girl has spunk, but I don't think I saw her eyes once during her pose-off and Nigel's comment about her looking more like Cousin It while modeling was pure gold.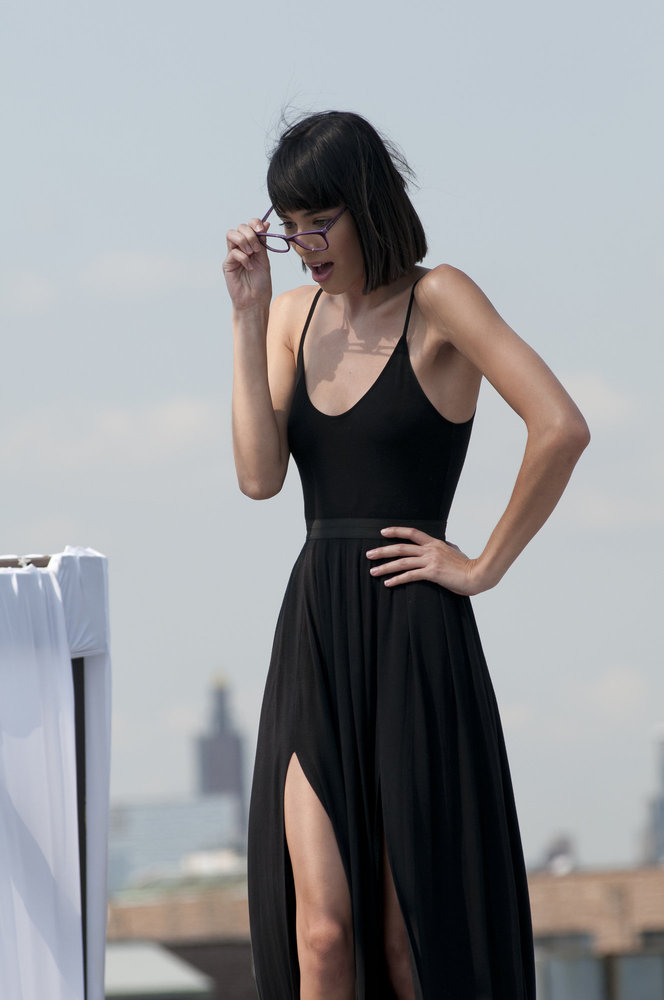 I felt pretty confident going into the challenge. What Jocelyn said was true: "How do you follow Coco Rocha?" The answer is you can't, she's the queen of posing — but that doesn't mean I wasn't going to try my hardest. I felt good about my own performance but I did have trouble with the wind blowing my hair into my face, so I knew I lost time and shots because of that. I honestly didn't know how I was going to place overall. But more than anything, I wanted to impress my mentor and make her proud.
We didn't get to watch each other pose, so I was slightly surprised to find out that all of Naomi's girls were at the bottom but happy to find out that Brittany and I were at the top, and not at all surprised that Madeleine won. That girl and I have had quite a few photo-booth sessions together at the loft and I know she's a pro at changing up her facial expressions. Way to go, Madeleine!
Sandra wasn't at all pleased that her team ended up at the bottom three and felt it was only appropriate to have a "team meeting" after the challenge. However, Jocelyn felt that because it was a test shoot and not a campaign that they should each deal with the loss as individuals. Sandra took that as Jocelyn being arrogant and not a team player, and started to show a whole other side of herself. Well, maybe this side isn't entirely new but it definitely elaborated on her rage towards Jocelyn from the previous week. This time Sandra said she wished she could run into Jocelyn on the street, and that she was about to "throw something at her damn head." I'm sure Jocelyn was happy not to be alone on a street with Sandra at that moment, and that she was safely surrounded by a modest-sized cast and crew, aka witnesses.
Apparently the altercation was dramatic enough for Naomi to be called in on her day off, because she showed up out of nowhere to council her fighting teammates. She told Sandra that she needed to get thicker skin and that she shouldn't take things so personally, which is something Naomi has always struggled with. The irony was too much to handle — flash back to last week when she was slamming the door on Karolina's heels for sending Aleksandra home. It wasn't personal, right?
Up next: campaign day >>