Oscars Fashion
Face-Off!
Stylists know they'd better find that perfect, one-of-a-kind dress for each of their A-list clients. The problem? There are only so many designers to go around. Inevitably, some celebs will wear similar-looking gowns at the Oscars. Case in point? These gorgeous A-listers. Which celebs wore it better?
(page 3 of 3)
Sandra Bullock vs. Jessica Chastain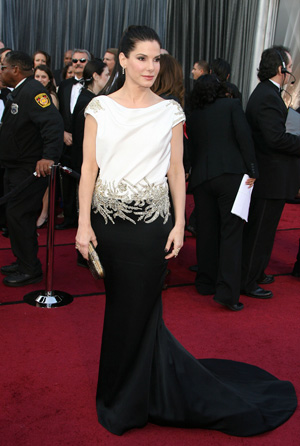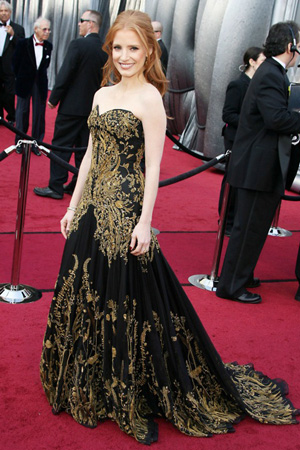 OK, so maybe Sandra Bullock's dress isn't the same color as Jessica Chastain's, but we get the same dramatic vibe from both. Jessica Chastain went with the goth aesthetic at the 2012 Oscars in her Alexander McQueen dress, while Bullock went with more sophisticated glamour in her Marchesa.
Our winner: Chastain. Her red hair and alabaster skin just set off the McQueen creation like whoa.
Read on for more Academy Awards news
Adele to perform "Skyfall" at the Oscars
Ben Affleck doesn't feel snubbed by the Oscars
Meryl Streep and Octavia Spencer return for 2013 Oscars
Photo credits: WENN.com