SheKnows: Tell us a bit about yourself.
Margaux Brooke: My name is Margaux Brooke, I'm 22 years old and I was raised in Roswell, Georgia. I started modeling when I was 9 years old for an agency in Atlanta, Georgia. I would shoot for clients like Target, Macy's, Robinsons-May and Neiman Marcus. Modeling has always been a huge part of my life but I've never really dropped everything to pursue it. I still go to school; currently I'm a student at Fullerton College in California, where I now live. I'm majoring in journalism, a path I never thought I would take academically but one I'm so glad that I've discovered. I love meeting new people and writing about their lives — it's a very inspiring and fulfilling job to me. I also enjoy rock climbing; it's my biggest hobby and when ABS [American Bouldering Series] season starts I climb competitively. I'm not an insanely strong rock climber or anything but I compete to see how far I can push myself. Competitive rock climbing is as much about battling the other competitors as it is about battling your own mental and physical self. I really enjoy it.
SK: What made you want to audition for The Face?
"I'm truly ready for this to be my career and my life, and I don't know if I can say that for the other girls."
MB: I follow one of the mentors, Coco Rocha, on all of her social media accounts and she posted that they were casting her new show called The Face. I'd never heard of it and I'd never really aspired to try out for other model competition shows like America's Next Top Model before, but it was an opportunity to learn from my personal idol, so I said, "What the heck," and signed up.
SK: How have you practiced or prepared for the competition?
MB: It's not like I posed in the mirror for eight hours a day leading up to the show. I've been modeling for over eight years — that was my practice.
SK: What are you most nervous about?
MB: I'm most nervous that I won't be able to pick something up as quickly as I'd like. There are elements of being the Face, like acting and being a spokesperson, that I don't have much experience with, and I hope I can learn what I lack in experience from Coco fast enough for it to make a difference.
SK: What are your strengths?
MB: My strength is probably posing. I have always idolized Coco, who everyone knows is the queen of posing, so of course I've tried to mimic that in my own work over the years. I can change my poses pretty drastically at the drop of a hat. They won't necessarily all be a perfect shot like Coco's, but I'm not a stiff model by any means.
SK: What are your weaknesses?
MB: I haven't walked in too many shows before. I know how to walk, and the basics of it — shoulders back, lead with your hips — but I know my walk is something I need to improve.
SK: How do you feel about working with Nigel Barker, Naomi Campbell, Karolina Kurkova and Coco Rocha?
MB: It's every aspiring model's dream to work with any of the supermodel coaches, and Nigel has made peoples' careers with his photos. It's a huge opportunity and I want to learn everything I possibly can from all of them while I'm here.
SK: What's your strategy going into the competition, to make sure you make it through to the end?
MB: My strength is my drive. I'm not going to give up. This industry is very tough, you have to be thick-skinned. You have to be able to take criticism and rejection and know that anything the coaches say, even if it sounds negative, it's to help you. I'm professional and hardworking but I'm also humble and willing to learn. I know that I don't already know everything, and that this is an opportunity to better myself as a model, an actress, a spokesperson and as role model. I'm truly ready for this to be my career and my life, and I don't know if I can say that for the other girls.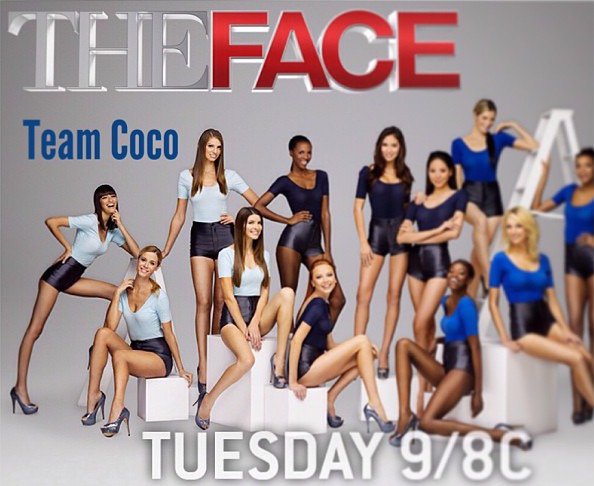 Photo credits: Oxygen