R.O.C.K. In The U.S.A.
Let's throw on some acid-wash jeans and jump into Mom's old Cutlass... musicians we fell in love with during the '80s (and even earlier!) are invading the Grammys. Take a look at Bruce Springsteen and the other classics making a comeback.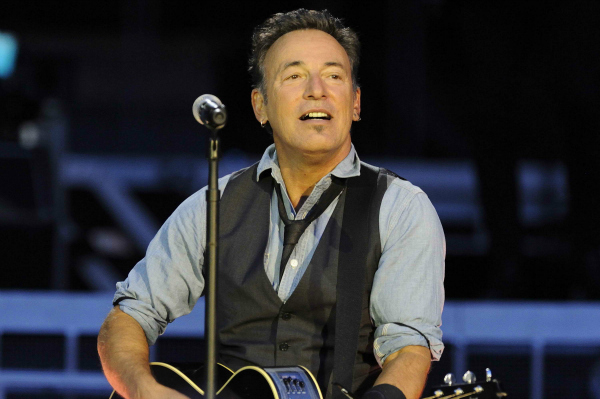 BRUCE SPRINGSTEEN
The Boss is back! Bruce Springsteen, who already boasts a whopping 20 Grammy awards under his belt, is nominated for four awards this year. As they say, this ain't his first rodeo: He won his first Grammy way back in 1984 for "Dancing in the Dark." The category was Best Rock Performance… the same category he is nominated in this year for "We Take Care of Our Own." In 1994, Springsteen's song "Streets of Philadelphia" won the Grammy for Best Rock Song — for which "We Take Care of Our Own" earned a nod this year. The album the song comes from, Wrecking Ball, is up for Best Rock Album. Wait, there's more — Springsteen is being honored as the 2013 Grammy MusiCares Person of the Year! R.O.C.K. on, Bruce.
---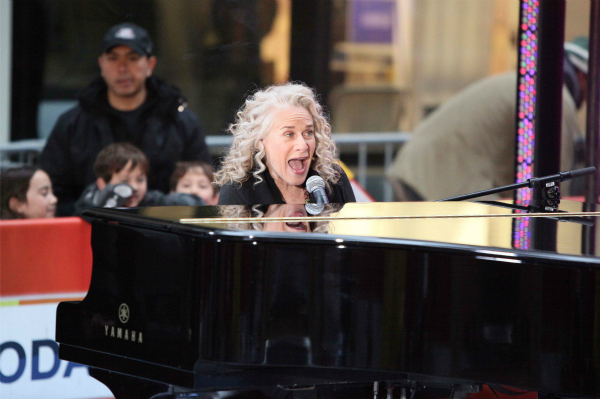 CAROLE KING
You can't skip a stone without hitting a singer or songwriter influenced in some way by Carole King. Spanning in time from 1970 to 2011, King's albums number nearly 20. Her Billboard Top 10 singles include unforgettable hits like "I Feel the Earth Move" and "It's Too Late." The song "Will You Love Me Tomorrow," which she co-wrote with former husband Gerry Goffin, was recorded by The Shirelles and went on to become the first number 1 hit by a girl group. She even appeared on a few episodes of Gilmore Girls! This year, not only is she up for Best Traditional Pop Vocal Album for A Holiday Carole, but her career is also being celebrated with a Lifetime Achievement Award.
---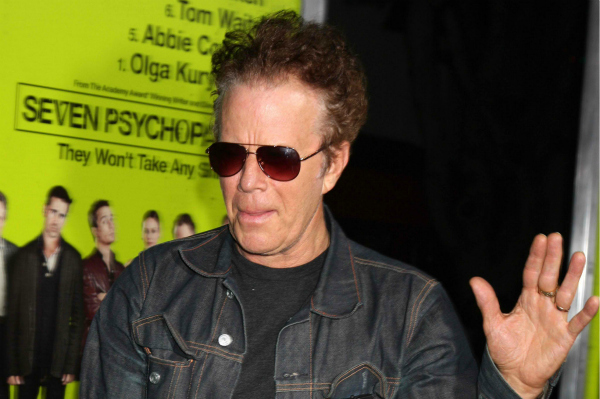 TOM WAITS
If you think you aren't familiar with Tom Waits, think again. This gravel-voiced Americana music icon got his start in the '70s. You've likely heard some version of his classic song "Ol' 55," although we contend this original tops all covers of it. Surely you've sung along to Rod Stewart's "Downtown Train," right? Well, you've got Waits to thank for that too — he wrote it, along with fellow nominee Bruce Springsteen's hit, "Jersey Girl." You may not have realized it then, but you've also likely seen Waits. Yes... seen, not heard. In addition to a major role in Bram Stroker's Dracula, he's appeared in movies such as The Outsiders, Mystery Men and 2012's Seven Psychopaths. This year, he is nominated in the Best Alternative Music Album category for Bad as Me.
---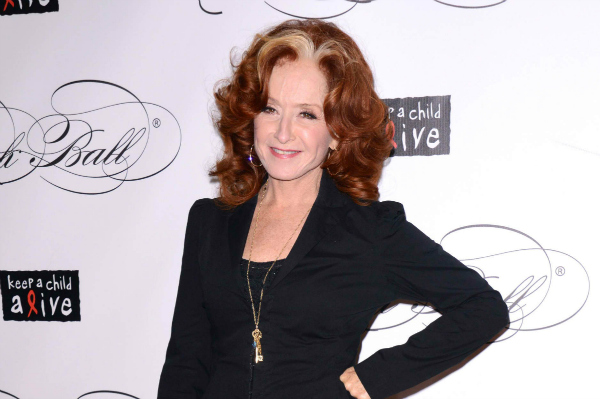 BONNIE RAITT
Don't worry, Bonnie… you don't have to make us love you. We already do! And we couldn't be happier that you keep churning out albums killer enough to put you in the Grammy ring. This year, 63-year-old Raitt will be squaring off with the likes of some of the hottest acts in music today in the Best Americana Album category. Her contenders? The Avett Brothers, John Fulbright, The Lumineers and Mumford & Sons. Some may consider her the underdog here, but the woman has some serious pedigree — she was already riding on the high of 10 successful albums when the lead singer of Mumford & Sons was still toddling around in diapers.
---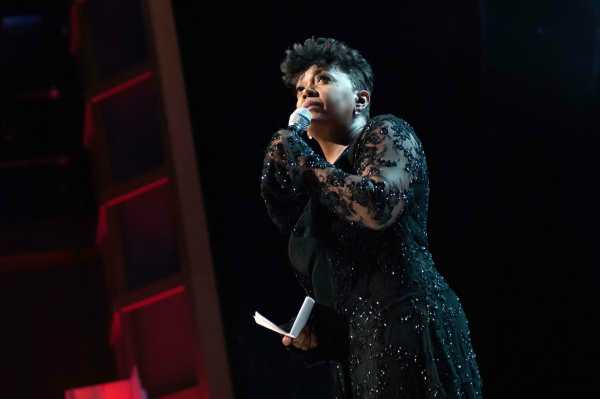 ANITA BAKER
For more than three decades, Anita Baker has been giving the music world the best that she's got. Since 1975, when she joined the band Chapter 8, Baker's powerful vocals have translated into eight Grammys, multiple platinum and gold albums, and a whole lotta loyal fans. This diva has definitely been through some drama throughout her career though — between disputes with labels and filing lawsuits, Anita had us worried she might not ever return fulltime to music. Luckily, she has. "Lately," the first single off of her highly-anticipated Only Forever album, is nominated this year for Best Traditional R & B Performance. And that is music to our ears!
---
More on the Grammy Awards
Justin Timberlake will perform at the Grammys
Grammy nominees: A faint glimmer of hope on the horizon?
Host a celeb-caliber party for the awards shows
Images, top to bottom, courtesy of: DominicChan/WENN.com, PNP/WENN.com, NikkiNelson/WENN.com, IvanNikolov/WENN.com, KatGoduco/WENN.com
More From SheKnows Explorer