Did They Go There?
Sentimental ramblings, a lunchtime squabble, and Jenna being... Jenna. Did you get everything you needed from the 30 Rock finale?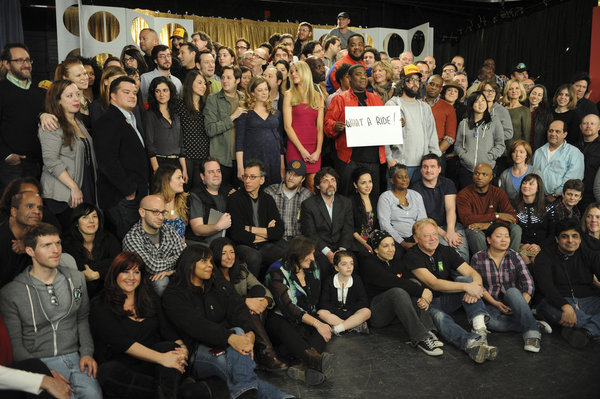 Watching the 30 Rock finale was rough on everyone, but we made it through. Was there anything that wasn't absolute perfect about their last hurrah? We surmise that there was not. They wanted to make a great final show, to "go there" and "there" is where they went.
When the show started off, things had changed. Nearly everyone had already said goodbye to Lemon (Tina Fey). She was busy trying to figure out how to love being a stay-at-home mom, despite not actually liking it. Jack (Alec Baldwin) was finding that no matter how many people he pissed off in his new position, he still wasn't happy. So he let it all go. Kenneth (Jack McBrayer), meanwhile, was enjoying his new spot at Jack's desk while trying to keep programming wholesome and his first assistant in line with... spankings?
Baby, come back...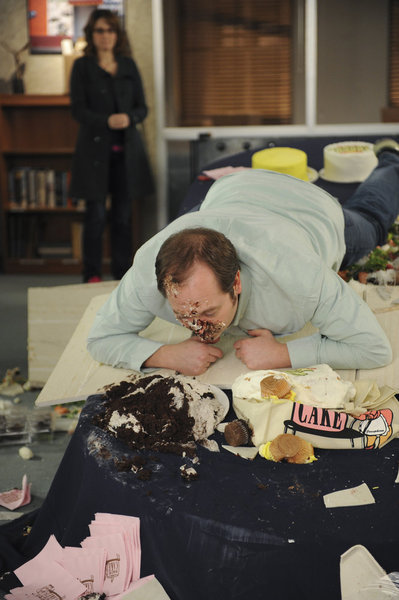 Except when Tracy's contract mandates that the crew come together to make one final episode, it's far from a party. Havoc breaks out instead.
At the top of the last episode drama list is, of course, deciding what to order for lunch. Inevitably it's Lutz's turn and, of course, he wants something awful... Blimpie.
They try multiple ways of talking him out of it, but there's no use. Finally, Lemon throws herself on him and locks him into her cleaned out office. Sushi and cake! ...or not.
When it finally arrives, Lutz has crawled through the ceiling tiles and collapses onto the table and the yummy food. He gets his way: Subs for everyone. Blerg!
To make things worse, Lemon's having a hard time keeping track of Tracy. At first, it seems like he's trying to avoid filming the last episode because he wants the $30 million cancellation prize. As it turns out, though, he just really doesn't want to say goodbye to his friends. He and Liz have a heart-to-heart at the strip club and then they're on their way.
Meanwhile, Jenna (Jane Krakowski) can't figure out what to do with herself now that TGS has ended. First, it's City of Angels... the veterinarian where she gets her dog sleeping pills that put her to sleep so she can fly to Los Angeles. However, when she gets off the plane she discovers an airport full of blonder, younger and prettier versions of herself.
She shuts it down, heads home, and gives drama TV a try... except playing a dead hooker really isn't her style either. She finds herself back on Broadway, doing The Rurah...Rurur... Oh, forget it! She's doing a stupid play of that one movie she did during the first season.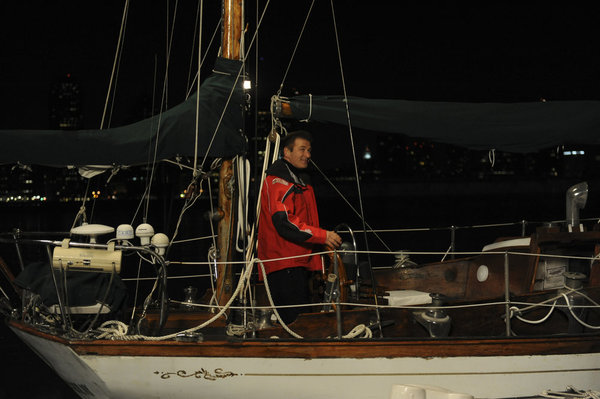 Then there's Liz and Jack. When Liz turns up in his office for guidance on finding a job, again, he admits he doesn't actually know anything and Liz takes it not just hard... but bitterly. All these years she's listened to every word he's said with baited breath and always followed his advice, only to find out he was full of it? (We knew that all along, didn't we?)
A rift is formed and Jack can't seem to cross it to get back to her. So, what's he do? He fakes his own death, of course, and sends Lemon running to the yacht club where Jack's actually just preparing to go on a cruise in search of the next big idea that will keep him happy.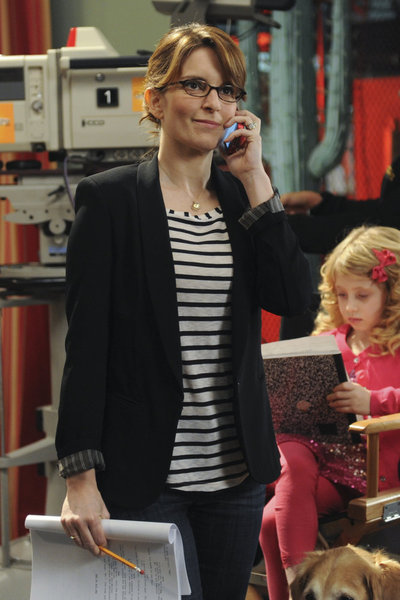 He admits he loves Liz... like a friend, not anything else, but like as something nice to have around and something you don't want to go away. She tells him she loves him, too. Then he sails off... about 30 feet until he realizes the answer to all his problems lies in clear dishwashers.
Happiness? What the what?!
In the end, Liz finds a new show to work on and, of course, some of the old gang are still around. On Tracy's birthday, she remembers to call him, but he's busy catching up with his dad, who finally returned home from buying cigarettes.
Pete's wife finally tracks him down (he really did disappear after the final episode), Kenneth is still in Jack's office and Jack finally gets a gorgeous lady assistant.
Things are good in the world of Liz Lemon. Things are real good. ...which is all she was ever trying for anyway.
Images courtesy of NBC
More on 30 Rock
Saying goodbye to 30 Rock
30 Rock finale: Jack McBrayer talks his final days
Ben and Jerry's launches 30 Rock flavor