Jennifer Garner and Ben Affleck
Ben Affleck is riding high right now, thanks to his win for Best Ensemble in a Motion Picture for Argo. However, we argue that his best accessory is wife Jennifer Garner. The mother of Samuel, Violet and Seraphina looked incredible in her gold Oscar de la Renta gown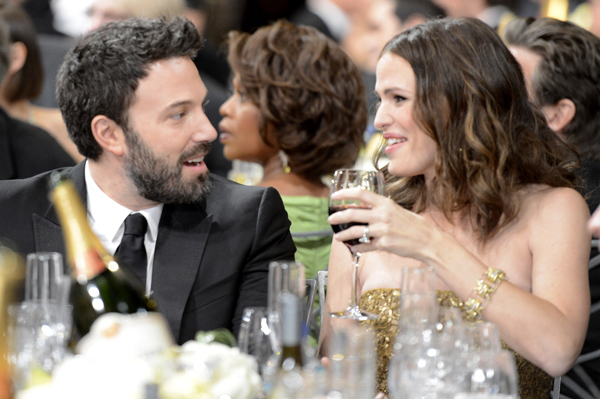 And Affleck knows Garner is his everything. These two are always whispering to each other on the red carpet — and, yes, she is as nice as she seems.
"She truly is kind," Affleck recently told The Hollywood Reporter. "She means no one any harm. She doesn't have ill will for any person. She's not competitive with other people."
Liev Schreiber
and Naomi Watts
Liev Schreiber and Naomi Watts always make a striking couple. It's really not fair that a pair with so much talent is also super gorgeous. The 2013 SAG Awards was no exception: Schreiber looked sharp in his tux, while The Impossible star opted for a gorgeous Marchesa gown with a Salvatore Ferragamo clutch and Christian Louboutin heels.
Their lives aren't all fashion and glamour, though.
"You know, I want be able to do normal things," Watts recently told Vogue Australia. "I think it's better to go out with messy hair. They might write that I look tired or old or something but they are going to pick on something regardless."
Tell us
Who was better dressed, Jennifer Garner and Ben Affleck, or Liev Schreiber and Naomi Watts? Share in the comments!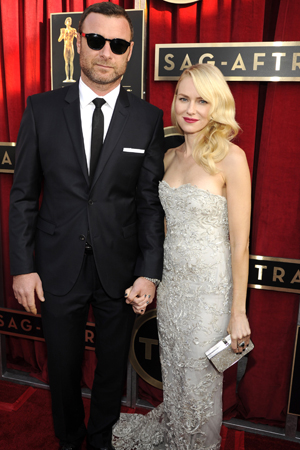 About Whitney Port
Whitney Port is not just another pretty face in Hollywood, she's an entrepreneur, fashion designer and a role model for young women. Paving her own way in the fashion world, Whitney is the creator and founder of the Whitney Eve collection, as well as two new lines, WE by Whitney Eve and Bits & Bobs by Whitney Eve. By combining signature styles from her overarching Whitney Eve collection, WE by Whitney Eve offers modern fashion to women at an affordable price. Bits & Bobs by Whitney Eve entered the jewelry world in 2012 with costume rationale and a vintage inspired aesthetic. Made from mixed metals and vintage chains, hard punk edge is fused with quirky ladylike charm resulting in an array of keepsakes. Whitney Eve's collections evoke a girly nature with a touch of punchy sass that distinguishes itself from the rest. All three lines are sold in select boutiques nation-wide, retailers internationally and are available on whitneyeve.com.
If Whitney wasn't busy enough, she recently penned the book True Whit; a go-to-guide for young women that includes advice on rearranging closets, decorating, makeup, cooking, dating and fashion tips. It's the one-stop shop into the mind of Whitney Port! To check out videos, news, photos and more on Whitney, head over to her blog at whitneyport.com.
Watch: Whitney Port shares her favorite looks from the SAG Awards
Photo credits: Getty