Lea Michele Kills It
The 2013 SAG Awards are scheduled to attract some of the biggest names in Hollywood — everyone from Ben Affleck to Emma Stone. Our biggest question: What will they wear? Let's contemplate that while we remember some SAG Awards fashions from the past.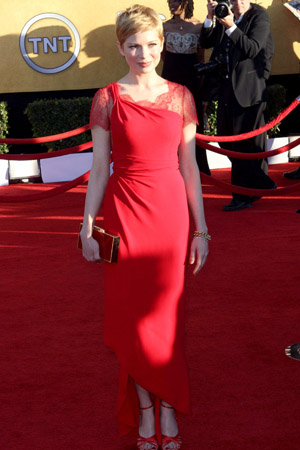 Michelle Williams (2012)
Michelle Williams is pretty much always on our best dressed lists. Why? Well, take the look she wore to the 2012 SAG Awards, for example: The red lace Valentino gown looked incredible when paired with her blonde pixie cut. We get why Jason Segel loves her so much.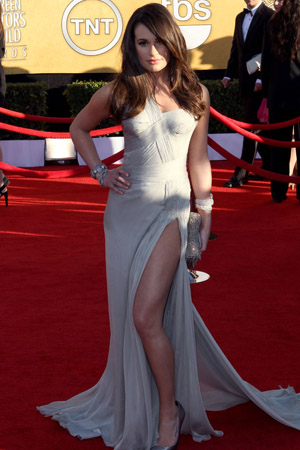 Lea Michele (2012)
Glee star Lea Michele looked like a curvy sexpot at the 2012 SAG Awards, thanks to her high-slit Versace gown and Lorraine Schwartz jewelry.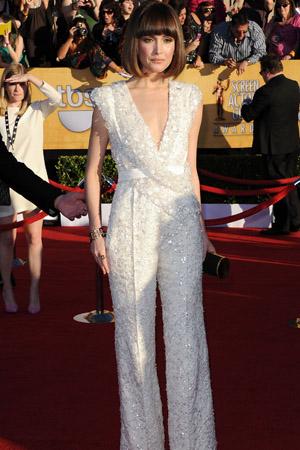 Rose Byrne (2012)
We love a good pantsuit on the red carpet, mostly because it's so unexpected. Rose Byrne reinforced our love at the 2012 SAG Awards when she opted for an Elie Saab-crafted design.
"I love a jumpsuit. I'm a big, big fan," she told E! News. "I found this one and I was like, 'You know what? I'm going to rock it tonight.'"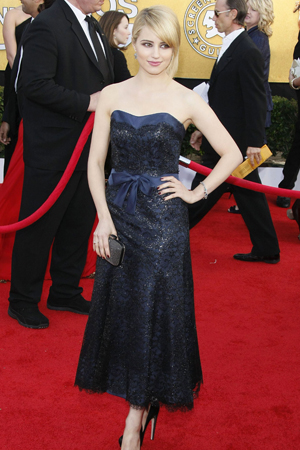 Dianna Agron (2011)
Glee star Dianna Agron went vintage at the 2011 SAG Awards with her navy Chanel gown. Sexy, yet understated.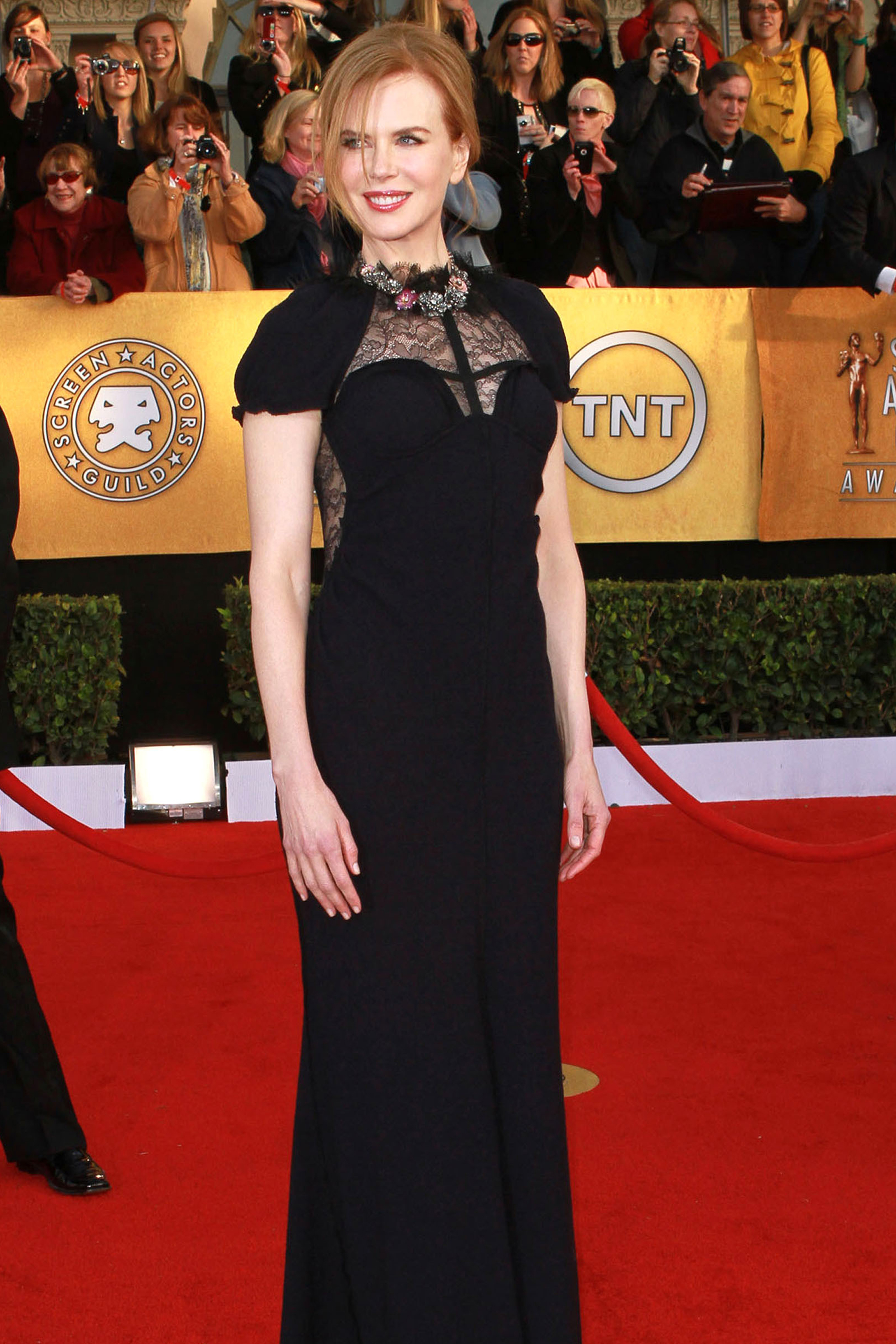 Nicole Kidman (2011)
No one does high-collar gowns better than the tall and leggy Nicole Kidman. The black Nina Ricci dress she wore to the 2011 SAG Awards made us seethe with envy. It's really not fair.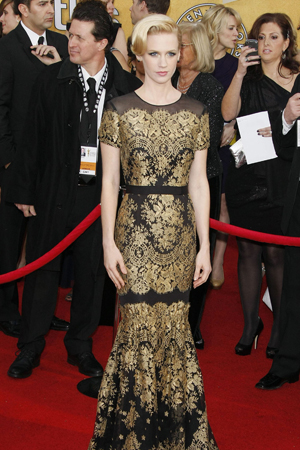 January Jones (2011)
Mad Men star January Jones isn't afraid of going dramatic on the red carpet. Case in point? The black and gold Carolina Herrera gown she wore to the 2011 SAG Awards.
tell us
Who will be the best dressed at the 2013 SAG Awards? Share in the comments below!

Photo credits: WENN.com