Family Is Latest "Swatting" Victim
The Kardashians were the talk of Los Angeles this weekend, though not in the usual way: Police were summoned to the family estates after a prankster called 911.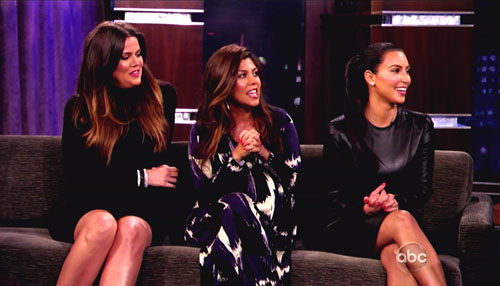 The Kardashian family was "swatted" over the weekend, and Kim Kardashian is fighting mad.
The drama began Friday, when a prankster called 911 and warned police a shooting was in progress at the family home — only, said prankster gave the wrong address, providing the address of the family's former home.
Helicopters swarmed the Malibu home, and heavily armed police officers came out in force to combat the "crisis situation." But the officers soon realized the home was vacant, so they headed to the family's new home.
Nope, no crime there. But Bruce, Kris, Kylie and Kendall had to briefly vacate the house so the police could do a search.
Eventually they figured out that the family had been the victim of a swatting prank.
What is swatting? Swatters call the police with fake emergencies, hoping to produce a response just like in the Kardashian case, which, incidentally, is a terrible waste of public money and police time.
Who knows what crimes went on while the Los Angeles police were busy chasing down a fake Kardashian shooter?
In recent months, Tom Cruise, Ashton Kutcher, Miley Cyrus and Justin Bieber were all targeted by swatting pranks.
An upset Kim Kardashian wrote on Twitter, "These prank calls are NOT funny! People can get arrested for this! I hope they find out who is behind this. Its [sic] dangerous & not a joke!"
For once, Kim's totally right on: In December, police arrested a Southern California 12-year-old for the Kutcher and Bieber swatting pranks.
That tween is going to be grounded forever.
Image courtesy WENN.com