Fashionable & frenzied
Celebrity moms look put together whether they're taking care of the baby or making a run to the grocery store. Here are some of our favorite celebrity mom looks -- and how you can get them on a budget.
Tip: Love the look of your favorite celebrity mom-about-town? Save your favorite image to your smart phone and share it easily with your shopping buddies. If you've got a Windows Phone, you can pin the images right to your start screen for even faster access.
Gwen Stefani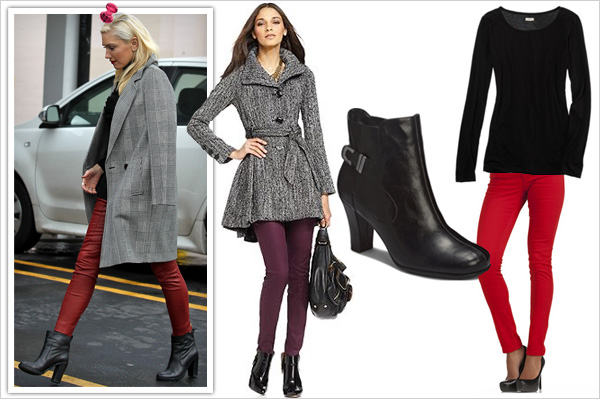 Gwen loves her houndstooth and pops of bright red color. Here, she takes it comfortable and classy with bright red skinnies while keeping everything else in her outfit simple. Steal the look with these Kardashian Kollection jeans (Sears, $30) and pair them with your own take on houndstooth with this tweed Steve Madden belted number (Macy's, $110). Add in some simplistic booties (Overstock.com, $63) and a simple long-sleeved cotton T-shirt (AEO Aerie, $15), and you've effectively stolen the look of one of the most stylish beauties in Hollywood.
Beyonce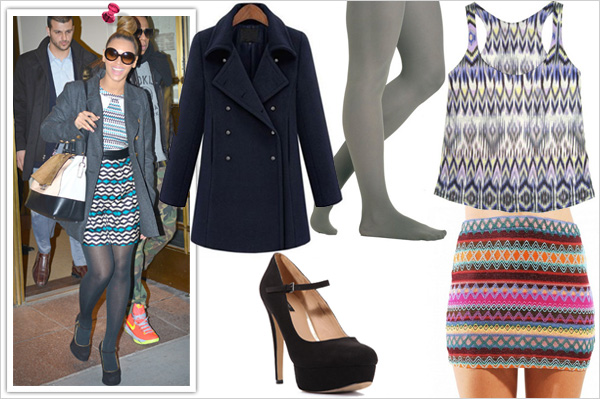 Beyonce is an expert at style, whether she's walking the red carpet in a sparkly dress or dressing down, post-baby, in an eclectic collection of prints. Here, the songstress blends a tribal skirt and shirt with otherwise simplistic pieces. Steal the look by blending this tribal mini (Shopakira.com, $40) and top (fashion-conscience.com, $47). Then add in some fun, plain black platform Mary Janes (Forever 21, $30) and tights that can be paired with just about any outfit (ModCloth.com, $15). Finish the look off in chilly weather with a navy blue double-breasted jacket that can be worn open or closed to show off your tribal style (sheinside.com, $116). Celebrity looks like this one can become a bit intricate, so use your Windows 8 phone to pull up photos from your favorite blogs when you're shopping in stores.
Katie Holmes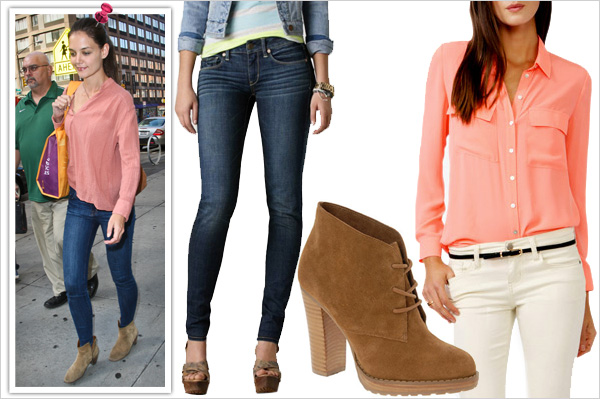 This fashionable mommy knows how to work it in simplistic style. In fact, she's an expert, as seen in just about every paparazzi photo ever taken of the former teen starlet. Here, Katie Holmes pairs a great pair of skinnies with a flowy peach top and camel booties. Make the look your own with this peach number (Forever 21, $20) paired with an amazing durable pair of skinny jeans (American Eagle Outfitters, $40), and finish the look off with camel booties, like these that will give you a lift (Aldo, $55).
TEll us
Which celebrity mom's style would you like to steal? Share in the comments below!
More celebrity moms
Hollywood power mom: Meet Gwen Stefani
Hollywood power mom: Meet Jessica Alba
Hollywood power mom: Meet Jennifer Garner
Photo credits: WENN.com