Celebrity Families
Without The Drama
Celebrities are good looking, funny and lead interesting lives. And hey, if they have a cute, single brother, we sometimes fantasize about being part of their lives. Here are the ultra-cute celebrity families we'd like to join.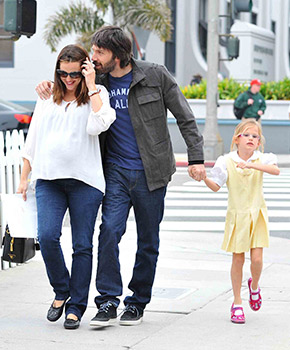 The Afflecks
Imagine having man candy all around while having a super sweet, fun sister-in-law in Jennifer Garner. The Affleck boys are truly the all-American Hollywood hunks, and frankly, we'll take either one! Are you the kind of lady who can enjoy a burger, beer and baseball game? If so, then these Bostonian guys are for you. If only either of them were single... Oh well! We can dream, can't we?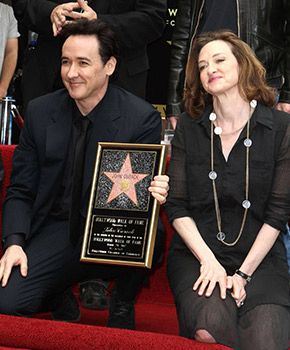 The Cusacks
Joan and John Cusack are the kind of normal, well-adjusted celebrities we're unused to seeing in the limelight. They're both hilarious and kind while trying to live their lives as regular people who just happen to make a living being in movies. Can you imagine shopping with the giggly Joan or having a drink with your Say Anything star of a brother-in-law? Those large personalities mixed with relatable personas make them the right celebrity family catch.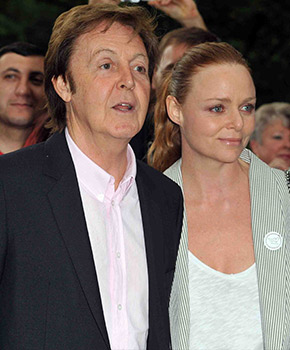 The McCartneys
Paul McCartney was once the dreamy Beatle. Even at 70, the knighted rock star is still baby-faced. We want a part of those genes! His daughter Stella is a high-fashion designer who could give us style tips, while his son, James, could show us a thing or two on any stringed instrument under the sun. It's the closest thing you can get to being British royalty without actually being born with royal blood.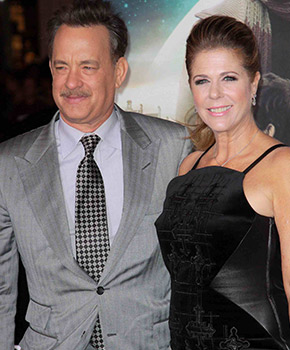 The Hanks
Tom Hanks created some seriously cute and charming offspring in the form of his actor son Colin and his daughter, Elizabeth Ann. Imagine the charisma in that room! The family is fully capable of captivating conversation while being able to look at the bright side in life. The intelligence mixed with down-to-earth personalities is a deadly combination we want to be a part of.
tell us
Would you like to be in a famous couple? Leave your thoughts below in the comments!
More celebrity parents
Hollywood power mom: Meet Gwen Stefani
Hollywood power mom: Meet Jessica Alba
Hollywood power mom: Meet Jennifer Garner
Photo credits: WENN.com, WENN.com/FayesVision, WENN.com, Ai-Wire/WENN.com