Before we get into the bulk selections we've linked to below, let's take a look at five wishlist toppers on the market for great prices!
1
Madagascar 3: Europe's Most Wanted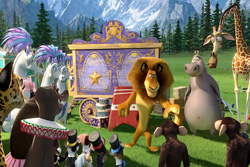 The gang is back and carefully disguised as a travelling circus. Follow this furry adventure over the pond as Ben Stiller, Chris Rock, Jada Pinkett-Smith and more bring out the animal in all of us! This third installment, complete with all the bonus content you can handle, makes a great stocking stuffer fit for the whole family.
(Amazon, $20)
2
Snow White and the Huntsman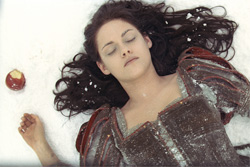 Kristen Stewart sheds her vampire roots for a fresh go at Snow White, and lucky for her she's got the fiercesome hunstsman, Chris Hemsworth to help her combat the witch, Charlize Theron. This new rendition is a bit darker and more violent than its classic counterpart, and although children can still enjoy it will better suit your teen audience.
(Amazon, $10)
3
Transformers 3:
Dark of the Moon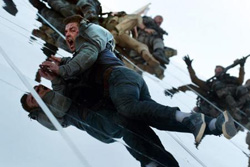 Shia LaBeouf and the bots are back to save the human race. Join Optimus and Bumblebee in the third installment of the Transformers saga. Your kids will love it, and word on the streets is Mark Wahlberg has been cast for the next chapter, so doing a little "homework" to learn the story will only prepare you for the upcoming blockbuster!
(Amazon, $15)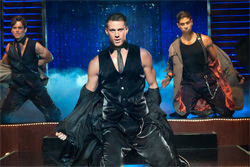 Channing Tatum like you've never seen him before (but always wanted to). Tatum is a male stripper who's forced to reflect on his lifestyle when he finally meets a girl that questions the integrity of his act. Will he continue to compromise his identity for the sake of cash or switch things up to land the lady? Magic Mike also stars Matt Bomer and Matthew McConaughey.
(Amazon, $15)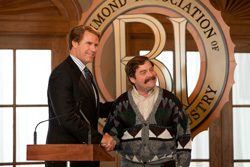 Will Ferrell and Zach Galifianakis go head to head in this political sattire. You can only imagine how wild small-town government can get when these two are in the running. The Campaign might be vulgar, sarcastic and a bit over- the- top, but you can't help but laugh.
(Amazon, $15)
The fun doesn't stop there, though!
Twentieth Century Fox Home Entertainment also passed along a link to their Black Friday deals and we've broken them down to some of the more recognizable titles, complete with the prices that will shock you.
"Literally hundreds of movies under $10, and they'll even ship free on orders over $25."
There's no way we could type up all the movies because there are literally hundreds!
And no, this isn't a gimmick. They're hooking you up with titles from all the ages — including new releases like Prometheus and Abraham Lincoln: Vampire Hunter — and they'll even ship orders over $25 for free.
Why risk being trampled Black Friday morning in stores when you could knock out all the shopping from home in your PJs?
Many options are even available as DVD and Blu-ray, so take your pick!
How to score the deals
Now here's the moment you've been waiting for: You need to know where and how to score all these, right?
To check out the incredible archive of Black Friday bargain movies from Twentieth Century Fox Home Entertainment, just click here.
Who knows what you'll find in there? They even have popular TV shows like Sons of Anarchy!
You're welcome!
Photo credits: Twentieth Century Fox, DreamWorks Animation, Universal Pictures, Warner Bros. Entertainment, WENN.com