Miley Cyrus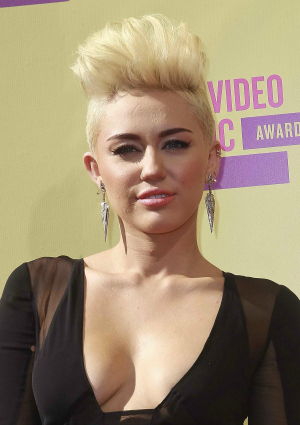 Provocative pictures, experimenting with "recreational" substances, rumors of diva-tude… it would certainly seem that Miley Cyrus and Lindsay Lohan are cut from the same cloth. Long gone are the days of their inauspicious starts as sugary sweet Disney darlings — Lindsay in The Parent Trap and Miley in Hannah Montana. Now, the girls spend their spare time slinking out of cars commando and espousing their opinions via Twitter. Miley hasn't hit the legal scene quite like LiLo has, but hey… look at the example being set for her by her potential big half-sis!
Taylor Momsen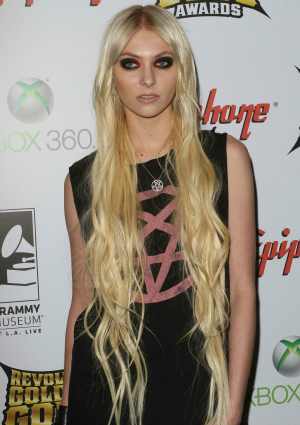 Taylor Momsen shot to fame as Jenny Humphrey on the CW series Gossip Girl, on which she plays an adolescent who started out as Daddy's girl and then acted like a girl with real Daddy issues. Outside of acting, she flexes her rebellious ways as well — fronting the rock band The Pretty Reckless and sporting a signature Goth look of raccoon-inspired eyeliner paired with vampy corsets and such. And if there is one thing those Lohan girls have in spades, it's attitude. Between the brooding and the bleached-blonde locks, it's totes believable that Taylor could be kin to Linds.
Courtney Stodden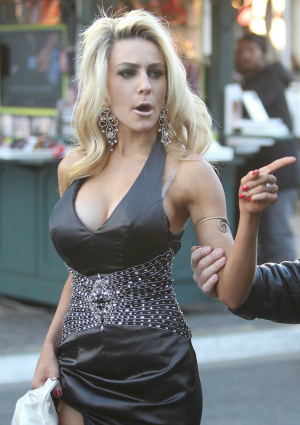 When it comes to hot messes, 18-year-old Courtney Stodden just about steals the show — which is especially impressive considering nobody even knew who she was until two years ago. It was then, at age 16, that Courtney signed up for an acting class taught by the, ahem, more mature Doug Hutchinson. The two began an online courtship before 51-year-old Doug discovered her age and, nevertheless, declared his love for the teen to her parents. And whaddaya know, they gave the pair the green light to get hitched (the only word that feels appropriate here is "icky"). Now the aspiring model, actress, singer and pole dancer has secured a spot in Hollywood as that train wreck people can't look away from. Hmm… that sounds familiar, huh?
Justin Bieber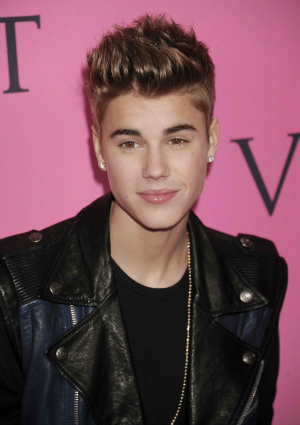 Let's break this down a bit. Justin Bieber was raised by a single mother, hence opening the door for that "surprise, I'm your dad" made-for-TV moment. The 18-year-old has courted controversy for playing beer pong, puking onstage, making fun of Prince William's receding hairline and shouting expletives on an airplane — all things that would undoubtedly make Michael Lohan one proud papa. And how fortunate would it be for him if the Biebs was his offspring? Then he'd have another mega-millionaire kid to exploit for his own personal agenda. We wouldn't be surprised if news turns up soon that Michael has petitioned Maury Povich for a paternity test to try to link himself to Justin. Since the poor fella is nursing a broken heart from becoming newly sans-Selena Gomez, his vulnerable state makes him particularly appealing to LiLo's pops.
Photo credits: WENN.com, FayesVision/WENN.com, FayesVision/WENN.com, Josiah True/WENN.com, Rob Rich/WENN.com