Gifts for the blood-thirsty and music fan
Sometimes the hardest gifts to buy are those for the entertainment junkie. Sure, there's the typical DVD boxed set or popular CD, but if you consider yourself an overachieving gift giver, as I do myself, then you need to get a bit more creative, and, dare I say, entertaining with your presents this year. To help get your creative juices flowing, I've searched high and low for the best (and funniest) entertainment gifts for the celebrity wannabe in your life.
CDs and movie DVDs are easy go-to entertainment gifts to wrap and throw underneath the tree, but there are more creative presents inspired by Hollywood's largest genres to give! From card games that bring hit shows to life, to a CD set that will take you straight to the 90s, give your friends and family the gift of entertainment this season, but in a unique way they won't expect.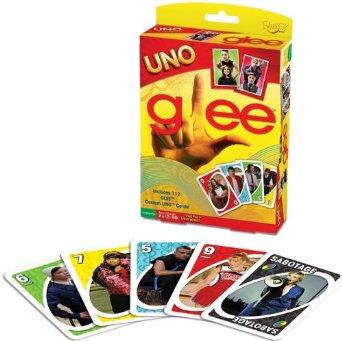 UNO: Glee, $13
UNO has been a hit for years. This Glee version is sure to be a hit with the Gleek you love. 112 UNO cards feature Glee's stars, like Will Schuester, Sue Sylvester, and everyone's favorite students from McKinley High. Don't forget to sign out "UNO" when you get it in your best Glee club impression. This card game is sure to impress your Glee lover! This game is available for only $12.95.
Available at Amazon.com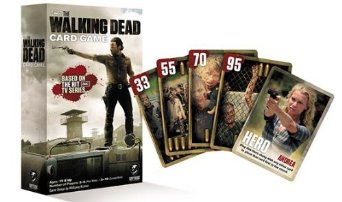 The Walking Dead Card Game $13
The Walking Dead was a hit this year. The American horror drama is based on the comic book series of the same name by Robert Kirkman, Tony Moore, and Charlie Adlard. This card game will take you into the lives of the show's characters. You'll be fighting off flesh-eating zombies and doing anything you can to survive. This game features the same basic gameplay as the show while adding ten character cards and two modes of play: Survival and Hero. For only $12, The Walking Dead card game is a steal on Amazon.
Available at Amazon.com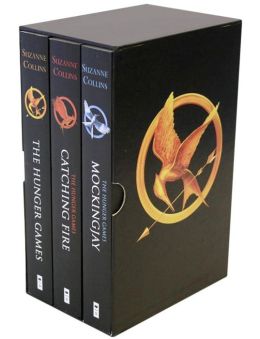 The Hunger Games Trilogy Boxset, $27
This set includes all three of the books in the Hunger Games series. Available in hard cover, paperback, and kindle, this gift set is the perfect gift for the Hunger Games fanatic in your life. Each book is beautifully crafted and displays the iconic logos of each novel in the series. Whether your Hunger Games lover is a fan of the movie or the books, they will love this collectable set. For only $27 for all three books, it's a great deal!
Available at Amazon.com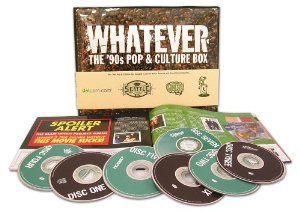 Whatever: The 90s Pop & Culture Box, $60
It's clear in the major trends of this year that the 90s are back baby! This gift set is perfect for the 90s pop culture fanatic. This set includes multiple CDs that will take you back to the music that made the 90s what they were, like Boyz II Men, Aaliyah, En Vogue, Collective Soul, Spin Doctors, Joan Osborne, Duran Duran, Hanson, Jewel, Kris Kross, Sarah McLachlan. The set also comes with an 84-page book that covers all of the highlights of the 90s. This box set comes with so much that $60 is all you need to take you back to the 90s.
Available at Amazon.com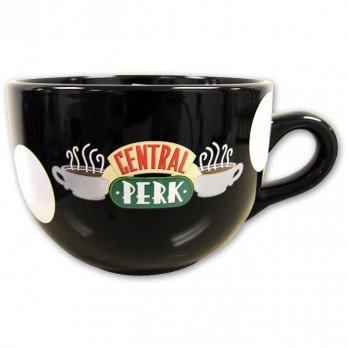 Friends Central Perk Mug, $39
Last, but certainly not least, the Central Perk mug! Let's face it, we all know a Friends fanatic. They've probably watched each episode 100 times and constantly quote it in everyday situations. So why not enable their obsession with this collectible mug that will make them feel like a cast member who spends their afternoons on the couch at Central Perk.
Available at Amazon.com
More Gift Picks