Walking Dead...
Into Good Deals
Between bath salts and clandestine government experiments, an epidemic of the undead seems right around the corner. This holiday season, stock up on the gifts and gear we predict will protect your posterior in the event of a pulseless plague.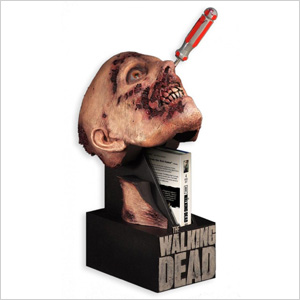 The Walking Dead: Second Season (Limited Edition)
Pick up a few pointers for surviving amongst flesh-eating denizens of the undead by replaying the complete second season (Cool Material, $70) of AMC's hit series The Walking Dead. Besides, it comes in a box that is — dare we say — to die for.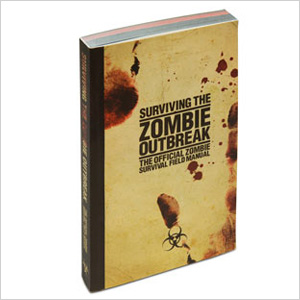 The Official Zombie Survival Field Manual
How do you find a safe zone? Is pink puss a sign of a zombie-borne infection? Find the answers to these pertinent questions and more in The Official Zombie Survival Field Manual (Perpetual Kid, $14.99) — the holy grail of zombie outbreak advice.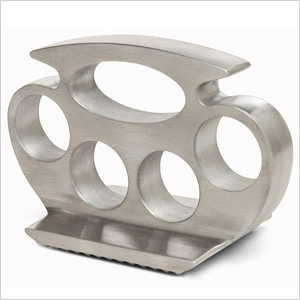 Knuckle Pounder Meat Tenderizer
When the living dead are on the loose, you can't just run up to the local grocer to grab some grub. The meat you get your hands on will likely need a little caressing, which is why we like the knuckle pounder meat tenderizer (AlwaysFits, $10.99) … it's a culinary aide that could double as a weapon in a pinch.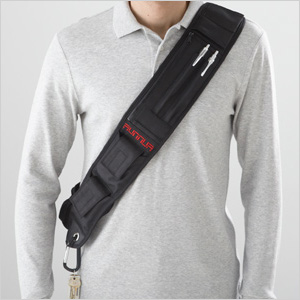 Organized Traveler's Shoulder Pack
License? Check. Batteries? Check. Pepper spray strong enough to ward off the undead? Check. You just never know what you might need when a zombie apocalypse strikes! Stash all your supplies in this sleek shoulder-to-hip traveler's pack (The Sharper Image, $39.99).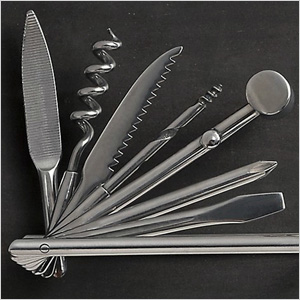 Fold Away Harp Toolkit
There's the Swiss Army Knife, and then there's its smart, stylish cousin — the Fold Away Harp Toolkit (Restoration Hardware, $45). This modern day evolution of 19th-century ingenuity features eight useful instruments, ranging from a screwdriver to a gimlet.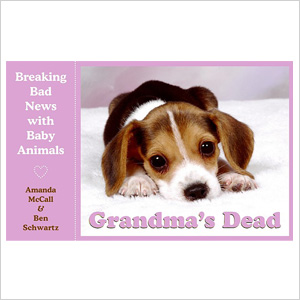 Grandma's Dead: Breaking Bad News with Baby Animals book
When there are mindless beings with a taste for human flesh around every turn, losing the occasional family member to mealtime will be second nature. Let the adorable offspring of cuddly critters deliver the bad news to your kiddos by way of this tongue-in-cheek tome (Amazon, $9.99).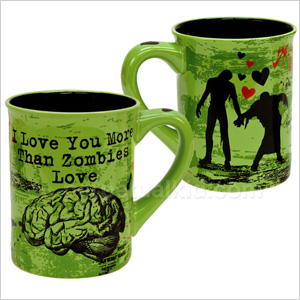 I Love You More Than Zombies Love Brains Mug
Who knows when a freak fast-food mutation will lead to an undead epidemic… seize the moment to show your true feelings via an "I love you more than zombies love brains" mug (Perpetual Kid, $14.49). If that's not a grand romantic gesture, we just don't know what is.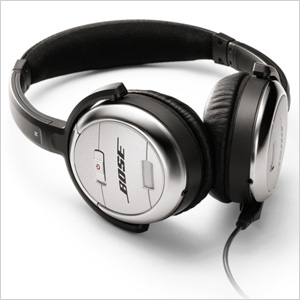 Bose QuietComfort 3 Acoustic Noise Cancelling Headphones
A tad pricy, perhaps, but the cost of these high-fangled noise-canceling headphones (Bose, $349.95) will seem like a drop in the bucket when you're using them to drown out that screaming kid in coach or the perpetual hunger pangs of the zombies outside your door.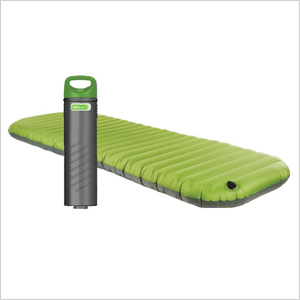 Aerobed Pakmat Airbed and Pump
Just because you're camping out  — or on the run — in the great outdoors doesn't mean you have to sacrifice comfort. A portable, lightweight Aero Pakmat airbed (Target, $124.99) is perfect for grabbing some shut-eye on the go.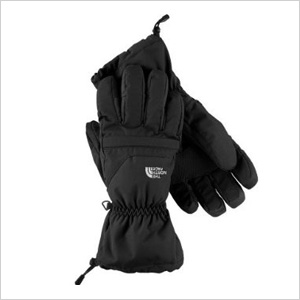 The North Face 'E-Tip Facet' Glove
You can't help yourself, much less anyone else, if frostbite freezes your fingertips off. An ultrawarm pair of gloves — this set (Nordstrom, $85) boasts a waterproof shell — will protect your digits from the elements.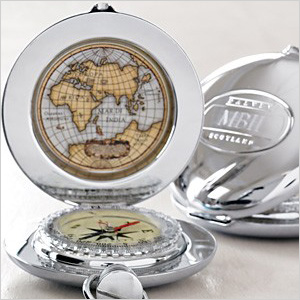 Pocket compass
In any catastrophic situation, it's best to keep your bearings about you. An exquisitely crafted pocket compass (RedEnvelope, $99.95) will help you find your way and make you feel distinguished.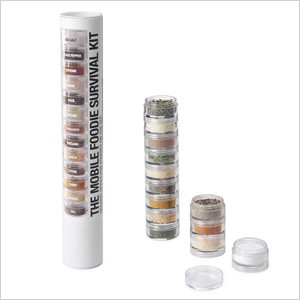 Mobile Foodie Survival Kit
If you are known amongst friends and family as a culinary wonder, don't let a petty thing like a zombie apocalypse keep your from creating restaurant-worthy dishes. Toss a Mobile Food Survival Kit (UncommonGoods, $26) in your bag to spice up any sub-par meal.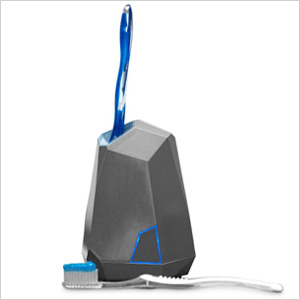 Stealth Toothbrush Sanitizer
The world may be on the brink of extinction, but you don't have to expire with bad breath and jacked up teeth. Simply slip your toothbrush into this stealth toothbrush sanitizer (UncommonGoods, $50) to destroy 99.9 percent of toothbrush bacteria.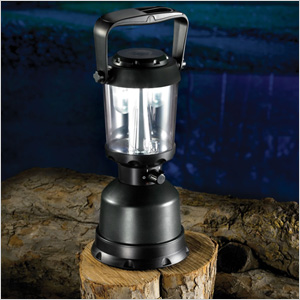 The 30 Day Lantern
Talk about a bright idea! The 30 Day Lantern from Hammacher (Hammacher Schlemmer, $59.95) provides an impressive month's worth of light on a single set of batteries — while using minimal energy.
Mace Pepper Gun in Pink
What could be cuter than stunning an attacker — undead or otherwise — with a pretty, pink pepper spray gun? It might look girlie, but this sweetheart packs a punch… it accurately emits a steady stream of super strength stinging solution.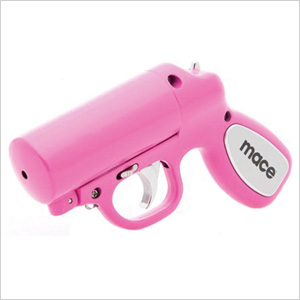 More gift guides
Gift picks to appease the mommy in your life
Don't go the way of Robsten: Wrap up romance this season
Holiday swag fit for a superhero
More From SheKnows Explorer