Goodbye Breakup Ballads, Hello Lullabies...
Just as we were winding down and catching our breaths from Justin Timberlake and Jessica Biel's wedding yesterday, news breaks that Adele has given birth to a baby boy! Can this weekend get any more epic?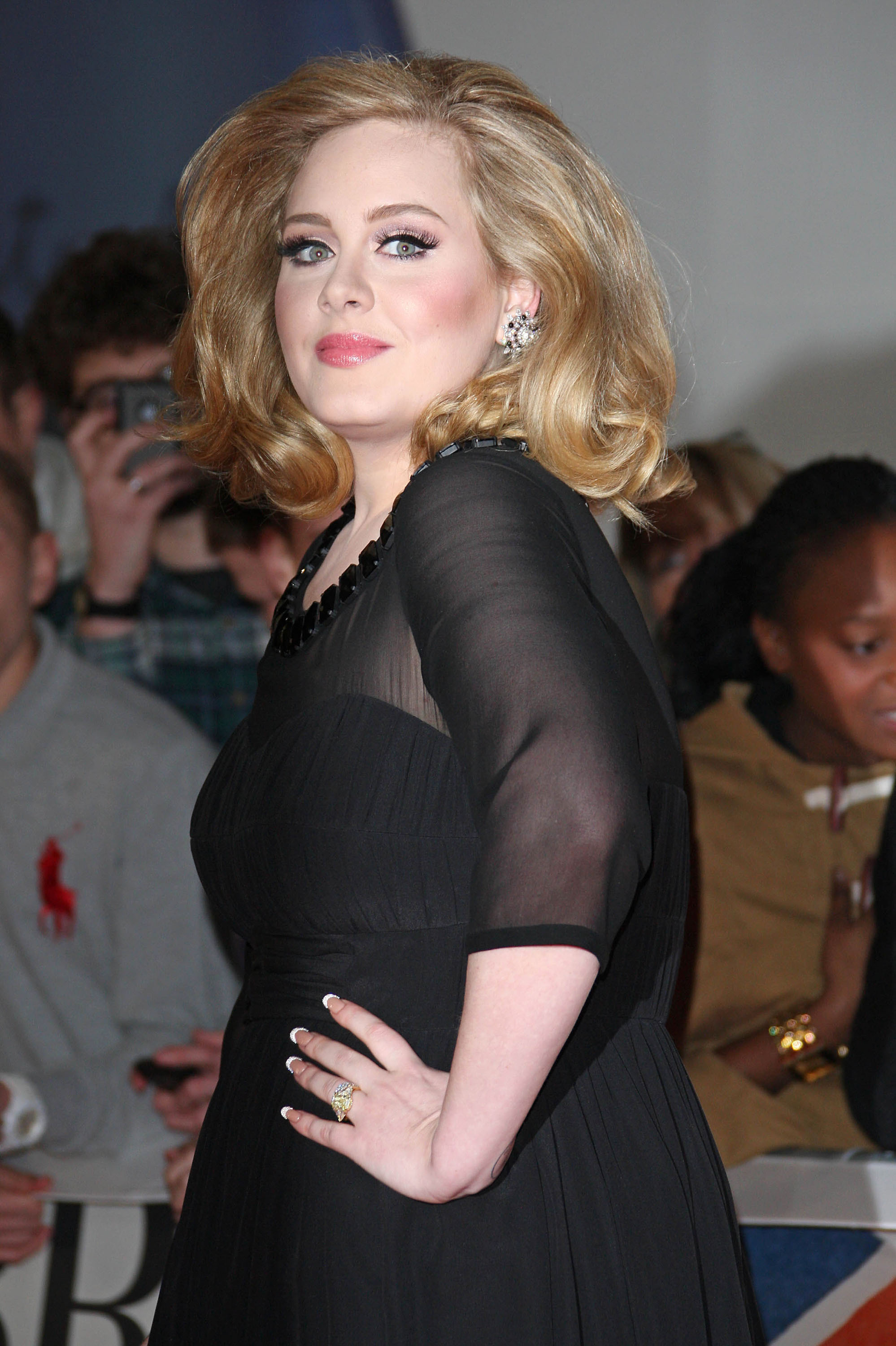 Everyone knows that there are three events that are always considered "breaking stories": births, marriages, and deaths. So far, we've had two out of three happen in the last 48 hours. (And while we know news comes in threes, let's hope the third event doesn't happen — celebrities, stay home and put the prescription meds back in the cabinet!) After what seemed like a crazy day of 7th Heaven and *NSync flashbacks, news broke that our favorite Skyfall singer gave birth Friday morning to a healthy baby boy.
Adele's rep hasn't confirmed or denied the news, but we can feel a shift in the universe... Adele has turned over a new leaf. Gone are the days of sad breakup ballads; inspired and hopeful tunes are on the horizon, and it's all thanks to the singer's new muse!
Adele announced that she was expecting her first child with beau Simon Konecki at the end of June, just a month after telling People magazine that she wanted to be a "mum" and that she hoped to have three sons by the time she's 30 years old. Well, one down, two to go, and she still has six years left to meet her goal!
Ever since the announcement, the singer has been lying low, but she has been spotted out sporting her baby bump and a suspicious gold wedding band, on occasion. Life & Style reported that the Brit was not only hiding her pregnancy from the public but was also keeping her official marital status a secret. Needless to say, this singer can really keep people guessing; we still don't know if the marriage rumors were true.
I guess only time will tell, so here's wishing Adele and her new family the best of luck. We can't wait to hear all the details! What's his name? When we can expect to see pictures? Let's just hope Adele chose a simpler name than Uma Thurman did. We like being able to say a baby's name in one breath.
Photo courtesy of WENN.com
More From SheKnows Explorer