Chicago Fire's
Gorgeous Cast
Chicago Fire has a lot to love. There are awesome fires, intense drama, goofball pranks, and hotties galore. Since it's television, everyone at the firehouse is easy on the eyes. But everyone has favorites, right?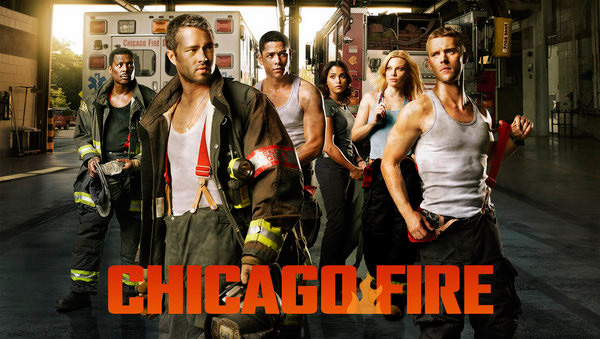 In an effort to get you through the early week, here are five of the hottest guys on Chicago Fire. (In no particular order.) Feel free to use one of these faces when you're having your Fifty Shades of Grey fantasies! Chicago Fire airs Wednesdays at 10/9c on NBC.
Like a few of other actors on Chicago Fire, Smillie is actually from Chicago. That means (his character) Hadley's accent is probably the real deal. Smillie went to college to study history, first. Thankfully, he decided to pursue acting instead. Whether he's actually Irish, who knows, but he exudes Irish-boy charm with his ginger hair, pale eyes, and dimpled smirk. He's built, too! Fire or no fire, I'd fling myself into those arms.
See more of him in: Shameless, The Dilemma, The Dark Knight
Can we say "yum?" Flagler looks like a guy you'd find in an FDNY 2013 calendar. It also wouldn't be surprising to see him in desert camouflage jumping out of a humvee. He just looks like a hero and, during his time as an actor, he's played that role multiple times. His new character, Capp, is exactly the same. Finding Capp at the top of the ladder would, without a doubt, be the highlight of a house fire.
See more of him in: 24, Women's Murder Club, Men of Honor
More hot guys
5 Hot celebrity dads
5 Hot actors speaking French
The sexiest men alive
Photo credits: Sandro/NBC