Memoirs About
Breast Cancer
October is Breast Cancer Awareness Month, and we have five amazing books about surviving and thriving after breast cancer. There are no easy answers when it comes to the disease, but these books may help you understand it and assist in coping with a diagnosis for yourself, or a friend or family member.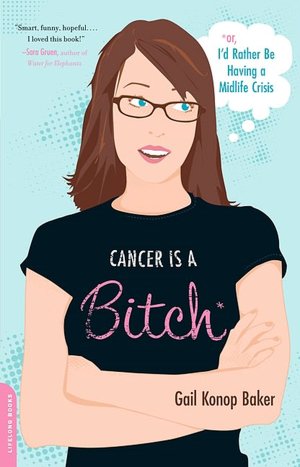 Cancer is a Bitch: Or, I'd Rather Be Having a Midlife Crisis

Gail Konop Baker
Gail Konop Baker's cancer diagnosis came in her mid-40s, when she should have been contemplating things such as a midlife crisis. Instead, breast cancer becomes her midlife crisis. As she's taken through a whirlwind of appointments (and left wondering if she's being treated differently because she's a doctor's wife), Baker must grapple with what her diagnosis means for herself and her family. It's a contemplative but funny account of one woman's battle with breast cancer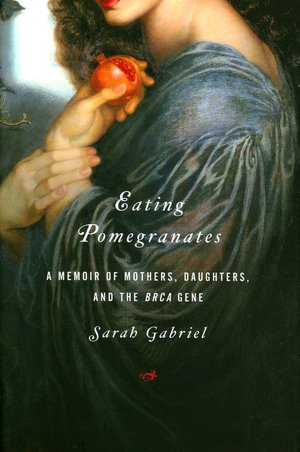 Eating Pomegranates: A Memoir of Mothers, Daughters, and the BRCA Gene

Sarah Gabriel
If someone in your immediate family has been diagnosed with breast cancer, you've probably heard of the BRCA gene. This is the mutated gene that is passed on from mother to daughter that can cause breast and ovarian cancer. Many women who discover they have the gene have preemptive mastectomies in order to prevent the development of cancer. Sarah Gabriel had her ovaries removed to prevent the BRCA gene from rearing its ugly head, but developed breast cancer instead. She's honest about her struggles as she contemplates how her diagnosis will affect herself and her family.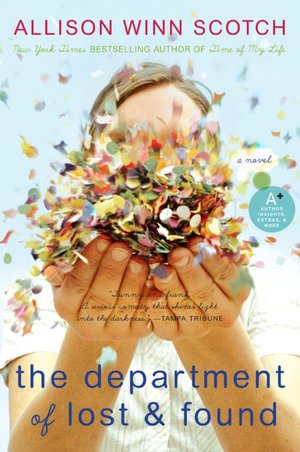 The Department of Lost & Found

Allison Winn Scotch
Yes, we know we said this was a memoir roundup, but Allison Winn Scotch's debut novel is just too good to pass up. When 30-year-old Natalie Miller is diagnosed with breast cancer, everything falls apart. Her boyfriend can't handle her diagnosis and breaks up with her. She's instructed to stay home from her job which, up until now, has made up most of her life. As Natalie gets used to chemo and becomes addicted to daytime television, she finds out things about herself she never knew she was missing.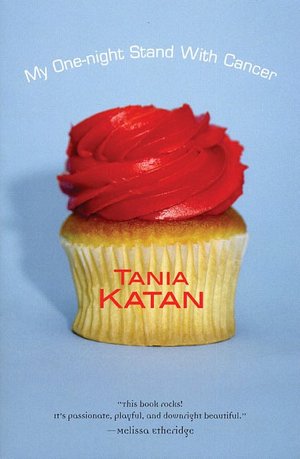 My One-Night Stand With Cancer

Tania Katan
It's easy to forget that breast cancer can affect women of all ages, not just older women. Tania Katan was diagnosed with breast cancer when she was just 20 years old, and by the age of 30, she was battling the disease once again. Tania takes the reader through her support system, both family and friends, as she gives the reader a completely honest and absolutely hilarious account of her breast cancer fight.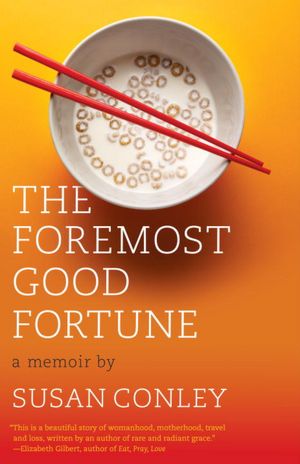 The Foremost Good Fortune

Susan Conley
Being diagnosed with breast cancer is earth-shattering enough. But receiving your diagnosis after your husband uprooted your family from your comfortable home in Maine to Beijing? That's what happened to Susan Conley. Not only was she trying to manage a new household, learn Mandarin, and make sure her two young children were adjusting to a brand new way of life, but she had to do it in between chemo treatments. It's an amazing story, full of culture, wit, and some deep introspection.
More reading
Read it first: October's books to read then see the movie
Fiction meets TV: A Big Bang Theory mashup
New reads that won't break the bank