Turn up the volume!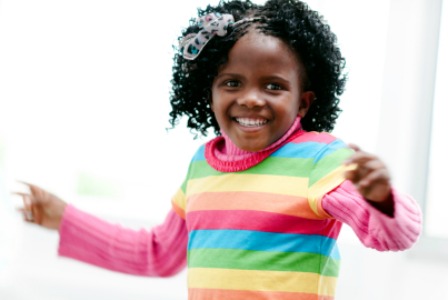 Ever wish your kids had an off switch? The next time the little ones are bursting with energy, crank up the tunes and have yourself a family dance party! Not only is it a great release for the kids, but you'll have a blast (and burn some calories) too.
Have a family
dance party
With these adult-friendly song selections, the whole family will enjoy the music!
10
"Let's Go" – Calvin Harris and Ne-Yo
If you and the kids like to shake your booty to a techno dance beat, you'll love Let's Go by Scottish DJ Calvin Harris and American singer-songwriter Ne-Yo.
9
"Me and Julio Down by the Schoolyard" – Paul Simon
If there's any doubt this song will get kids clapping, snapping, singing and dancing, watch this video of Paul Simon performing Me and Julio Down by the Schoolyard on Sesame Street.
8
"Safety Dance" – Glee Cast
The cast from Glee took the classic dance song Safety Dance by Men Without Hats and added a hip techno beat the kids will love.
7
"Funky Town" – Lipps, Inc.
You and the kids will have a blast boogieing down this 1980s disco hit. Once again, the Shrek producers recognized a great dance tune for kids and included it in the movie Shrek 2.
6
"The Sound of Sunshine" – Michael Franti and Spearhead
Your soul will dance to this inspirational tune from Michael Franti and Spearhead. Franti penned the lyrics to express his new outlook on life after almost dying from a ruptured appendix.