Pop For Tots
Do you ever listened closely to the lyrics from today's pop hits -- that is, if you can even understand them? More often than not they're filled with tales of unhealthy relationships, violence and yes -- sex, drugs and rock and roll (gasp!) If you'd prefer to expose your kids to more appropriate music, here are 10 great pop songs perfect for young listeners.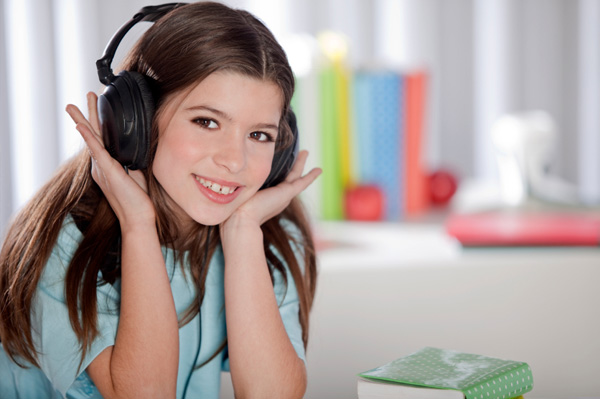 Common Sense Media says this "unusually clean" Katy Perry Song emphasizes self-esteem. It's profanity-free, has no references to "sex or substances" and encourages kids to rise above their insecurities, light their inner spark and let their colors shine. You go girl!
This love song compares the singer's heart with a stereo that beats for his true love — pretty tame stuff. You'll be singing along to your own stereo when you listen to this song by American band Gym Class Heroes, with Adam Levine, the lead singer of Maroon 5.
This sweet love song by Taylor Swift is a wholesome tune you can play for the whole family. Swift's trademark country pop sound will get the kids up and moving.
This song is the ultimate girl power anthem, with Kelly Clarkson belting out empowering lyrics to an upbeat pop rock beat. Pure positivity here.
Described by Common Sense Media as a "clean, positive rap tune", Good Feeling is about being strong and following your dreams.
Get out the disco ball and blast this techno-pop tune from young UK singer Ellie Goulding. This song is free of mature subject-matter and full of fantasy and fun.
No worries about sex and drugs in this upbeat love song by One Direction. Check out 8-year old rapper Matty B's cover of the song on You Tube. Pretty sweet!
The whole family can safely enjoy this clean pop song about recovering from the pain of lost love. Lots of "woo -hoos" to sing along to, and a great fast-paced beat for kids to get their groove on.
This song by Ben Harper may be about a boy trying to steal kisses from his girlfriend, but it's also fun to sing to your little ones while chasing them around and trying to steal a few kisses of your own. It doesn't get much sweeter than that!
American Idol winner Phillip Phillips delivers a wholesome debut song with Home — a story of hope and encouragement from one friend to another. "Just know you're not alone. Cause I'm going to make this place your home."  His raspy voice and accompanying guitar music make this a catchy tune you may find yourself (and your kids) humming throughout the day.
More on kids and music
Music lessons could mean a smarter child
10 Pop songs little kids can dance to
These songs always get my kids to simmer down in the car
Expert tip
Common Sense Media advises parents to listen to appropriate music when the kids are within earshot: "Your child will sing along with whatever you select, so make sure you choose songs with lyrics you won't mind your child repeating if you aren't around."
More From SheKnows Explorer