But Can He Compete With A Kennedy?
If Noah Mills thought playing Swift's ex would melt her heart, he may have been wrong. But now he's hoping she will invite him to Thursday night's MTV Video Music Awards.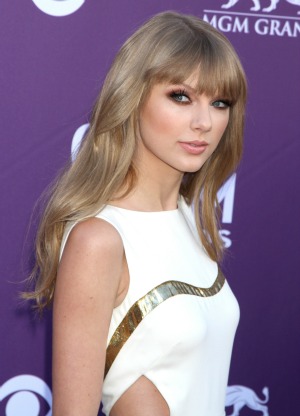 Admit it, you watch awards shows just as much to see who is wearing what and who is bringing whom as you do for the actual awards. The MTV Video Music Awards Thursday night are no different, and Taylor Swift is on that list (although MTV is predicting she will bring her current boyfriend, Conor Kennedy). But there is one guy who really wants Swift to invite him to the show.
"Taylor, I'm sorry. I know you said never ever, never ever, never ever, but maybe I should come and hang out at the VMAs a little bit," Noah Mills said to Swift in an interview with MTV. "I should be there for your performance at the VMAs and [to offer] moral support. I got nothin' better to do, so please invite me."
Noah who? Actually, Mills is acquainted with the singer ... he plays her on-again, off-again boyfriend in her new video for the song We Are Never Ever Getting Back Together. He told MTV they got along well during the shoot for the video (and he does actually kind of look like some of her previous boyfriends).
"When I met her and then [director Declan Whitebloom], they very much have this [shorthand]," Mills said. "They like to keep it light and jokey," he explained. "It's really smart, really witty and really quick. It was one take for the whole video, and then they had the band in those animal outfits, which they were stoked about. They pitched the idea, and I understood it. The inspiration is pretty obvious."
It looks like Mills may remain without an invite to the Video Music Awards, but you can see Taylor Swift perform at the ceremony, which starts at 8/7c, Thursday night on MTV.
Swift's new album, Red, will be out Oct. 22.
Photo courtesy WENN.com