LeAnn Rimes Sues For Invasion Of Privacy
LeAnn Rimes' rehab stint isn't the only reason the singer is making waves in the news -- she's also suing for invasion of privacy. Unauthorized audiotapes, cyberbullying, and treatment for anxiety and stress... 30 isn't looking so hot for LeAnn so far!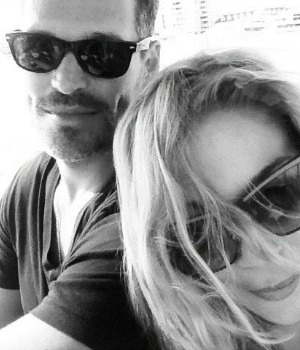 LeAnn Rimes is suing mad, all the way from rehab. On the same day news broke that the 30-year-old singer has entered a treatment facility for "anxiety and stress," a lawsuit has been filed alleging invasion of privacy.
Word broke late Thursday that LeAnn Rimes has filed a lawsuit against two women she claims illegally recorded a phone conversation with her and then spread it across the Internet.
TMZ reports the women are friends of Brandi Glanville, ex-wife of the singer's current husband, Eddie Cibrian.
The suit alleges Kimberly Smiley and Lexi Smiley recorded a phone conversation LeAnn Rimes started without her knowledge. The pair then released out-of-context excerpts, painting her in a "false and negative light."
The two women are also accused of making statements asserting LeAnn is "crazy and delusional."
Up next for the rehabbing star? A visit with the police in an effort to have the two Smileys held responsible for their illegal doings, says her lawyer, Larry Stein.
Offering a round of applause for LeAnn Rimes' rehab decision is none other than Brandi Glanville.
"I totally support LeAnn's decision to enter rehab -- my top priority is my children, and at the end of the day we are a family," the ex Mrs. Cibrian told Us Weekly in a statement Thursday. "LeAnn is their stepmom, and they love her. I am wishing her all the best and I hope she will find what she is looking for while in rehab."
An unidentified source also commented on the singer's stress woes.
"She has a lot of mental anguish over how she is perceived. (She has) this constant feeling of being punished for something. She feels like society has never forgiven her. She has this overwhelming need to be loved and respected."
Are you surprised to hear of LeAnn Rimes' lawsuit in light of her treatment admission?
Photo credit: WENN.com