What's Next
For The Bravermans?
With smart writing and some terrific character development, Parenthood has grown to be a favorite over the past few years. Season 4 of the NBC family comedy-drama series premieres on Tuesday, Sept. 11 at 10/9c.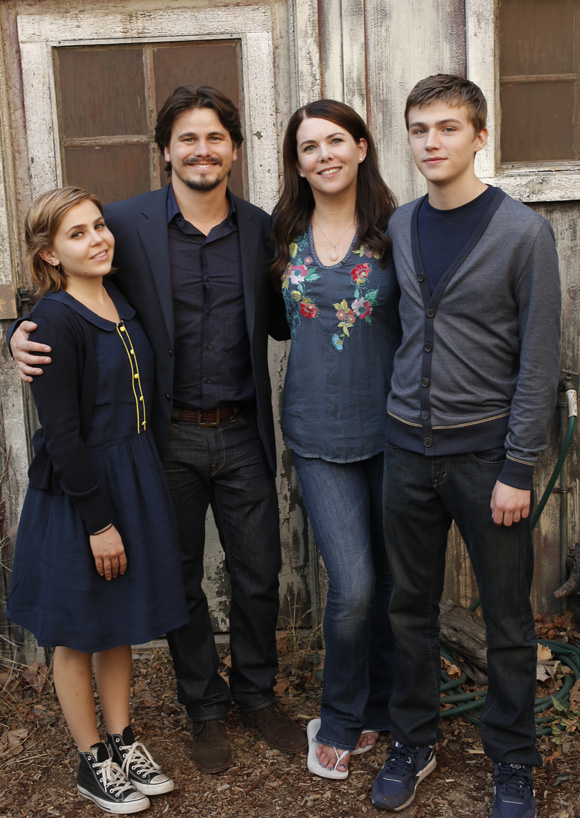 Set in Berkeley, California, Parenthood revolves around three generations of the Braverman family -- patriarch Zeek (Craig T. Nelson) and matriarch Camille (Bonnie Beldelia), their children and grandchildren.
Synopsis:
The blockbuster Steve Martin film Parenthood from 1989 not only spawned a TV series in the '90s, but also the current NBC show of the same name. The storyline centers around the Braverman family's four grown-up siblings as they deal with parenthood, relationships and a host of other issues. With big names behind the scenes like Jason Katims, Ron Howard and Brian Grazer, the show was expected to be a success -- and it has been.
The finale of the third season was a very emotional one with the wedding of Crosby Braverman (Dax Shepard) to Jasmine (Joy Bryant) in one of the sweetest marriage ceremonies that we've ever seen on television.
When the fourth season opens, the Bravermans will be celebrating the high school graduation of Haddie (Sarah Ramos) and the start of her college career at Cornell. The family will be dealing with a variety of crises, as well.
Why should you watch?
Season 4 welcomes four new characters -- American Idol alum Paul McDonald comes on board as a guitarist, Nick, who is a new love interest for Amber (Mae Whitman). Matt Lauria joins the cast as a returning soldier from the war in Afghanistan who becomes friends with Zeek. And finally, Ray Romano of Everybody Loves Raymond fame brings his likability and comedy to the show as a possible love interest for Sarah (Lauren Graham).
Starring:
Craig T. Nelson -- Zeek Braverman
Bonnie Bedelia -- Camille Braverman
Peter Krause -- Adam Braverman
Monica Potter -- Kristina Braverman
Lauren Graham -- Sarah Braverman
Dax Shepard -- Crosby Braverman
Photo courtesy of NBC
Check out the Parenthood season 4 promo trailer