A Kim Kardashian MéNage à Trois?
Kim Kardashian in a ménage à trios? One man -- and one woman -- claim to have had a close encounter of the Kardashian kind back in 2001! When in Rome...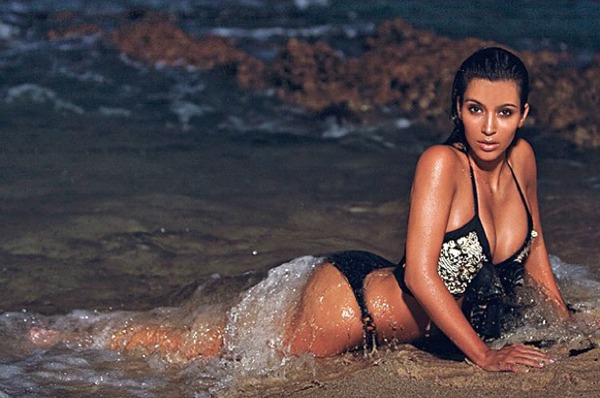 The long lost tale of Kim Kardashian's ménage à trois has come to light thanks to adult film star Julian St. Jox, who claims to have gotten it on with the reality star (and others) during a swingers party in 2001!
Sharing freely, as swingers do best, he told Star magazine, "It was around 11:30 p.m. when Kim showed up with a black male. As soon as Kim walked in, everyone was looking. She wasn't known at the time at all, not like today, but for everyone who frequented these parties, she was interesting because she was a new face."
The party, held at a Wyndham hotel in Culver City, California, reportedly occurred during the now 31-year-old's first marriage to music producer Damon Thomas. It is unclear if he was by her side during the alleged evening of debauchery or not.
"She was wearing a tight miniskirt and tank top and designer shoes and bag," Julian St. Jox went on to recall. "From afar she looked gorgeous. She had a great body and seemed bright … [she] something special about her: a je ne sais quoi."
From there the details of Kim Kardashian's threesome experience get heated. Accompanying the adult entertainment veteran for the evening was, shall we say, his "co-worker," Emily Ann. She -- and Julian St. Jox -- got to know the future sex tape star intimately.
He recalls Kim "looked like she was enjoying herself very much. She was a little submissive, but she was good. She knew what she was doing. She was very responsive to me."
Radar Online reports a second source has confirmed the events of Kim Kardashian's threesome in 2001, though a rep for the Keeping Up With the Kardashians star has denied the shagging ever took place.
Do you believe the gossip that Kim Kardashian took part in a swingers party in 2001?
Photo credit: WENN.com