New Photos From
Breaking Dawn -- Part 2
Well, this is awkward. Summit Entertainment has just released some new photos from The Twilight Saga: Breaking Dawn – Part 2 showing Edward and Bella looking blissful.
(page 5 of 5)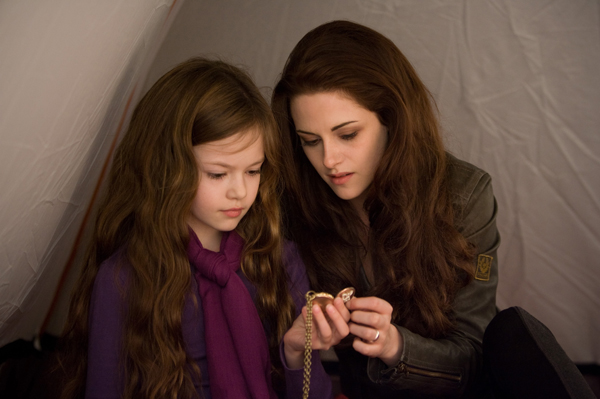 We don't expect the talk about Stewart's affair to end any time soon, especially since she and Pattinson will be on the promotional trail for the film in the coming months. At least we can look at these photos and imagine Pattinson and Stewart during happier times — and man, we're excited for this movie.
Images courtesy Summit Entertainment