New Photos From
Breaking Dawn -- Part 2
Well, this is awkward. Summit Entertainment has just released some new photos from The Twilight Saga: Breaking Dawn – Part 2 showing Edward and Bella looking blissful.
(page 3 of 5)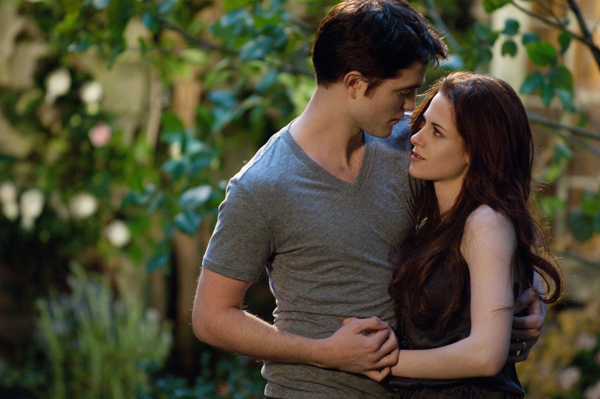 At least Jodie Foster has her back.
"We've all seen the headlines at the check-out counter. 'Kristen Stewart Caught.' We've all thumbed the glossy pages here and there. 'Kris and Rob a couple?'..... But we seldom consider the childhoods we unknowingly destroy in the process," Foster wrote in an essay for The Daily Beast on Wednesday, adding that if she was young today she wouldn't be acting.