New Photos From
Breaking Dawn -- Part 2
Well, this is awkward. Summit Entertainment has just released some new photos from The Twilight Saga: Breaking Dawn – Part 2 showing Edward and Bella looking blissful.
(page 2 of 5)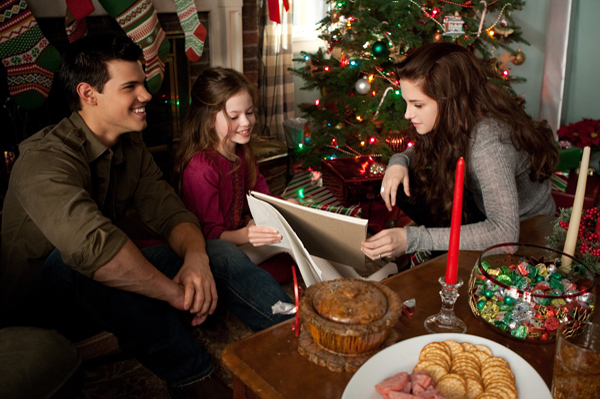 What's worse? Stewart's affair partner, director Rupert Sanders, will return to direct the Snow White and the Huntsman sequel. And KStew? She won't be in the sequel. The classic sexist double standard in Hollywood and, well, pretty much every industry.