New Photos From
Breaking Dawn -- Part 2
Well, this is awkward. Summit Entertainment has just released some new photos from The Twilight Saga: Breaking Dawn – Part 2 showing Edward and Bella looking blissful.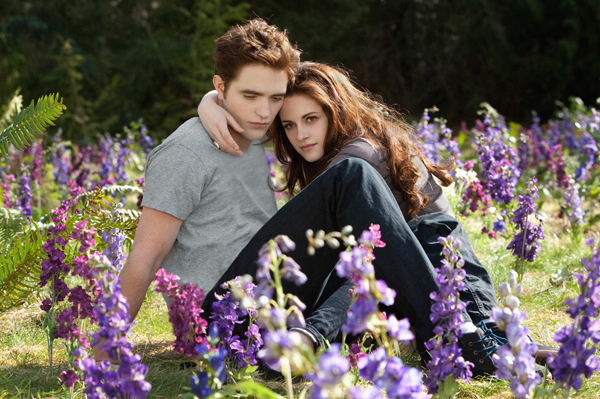 Sadly, the peaceful and pretty photos of Edward and Bella in the last installment of The Twilight Saga are a far cry from real life. Robert Pattinson is definitely getting a lot of sympathy during his Cosmopolis promotional tour this week, but Kristen Stewart is still being shunned.