Is Jen Getting Married At The Elounda?
It's official! Justin Theroux popped the question to his girlfriend of two years, Jennifer Aniston. Now comes the big question: Where are they getting married?
(page 4 of 5)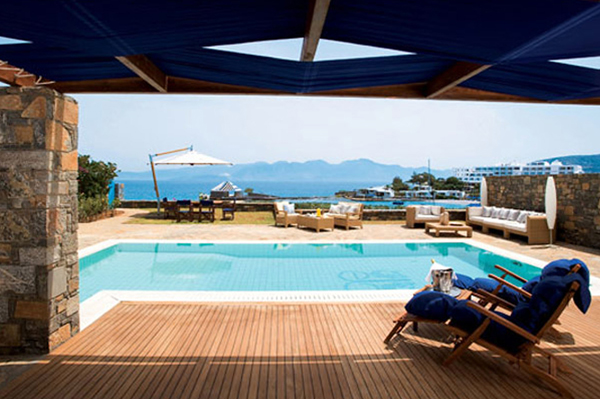 The Elounda Beach Hotel boasts stunning views of the Mediterranean Sea. The resort space offers luxe villas, five-star cuisine and a vast array of spa services, according to its website.
Image courtesy WENN.com