Desperate Housewives Actress Dies At 69
Lupe Ontiveros passed away Friday at 69 years old. The actress was best known to U.S. audiences for her role on Desperate Housewives and in Selena.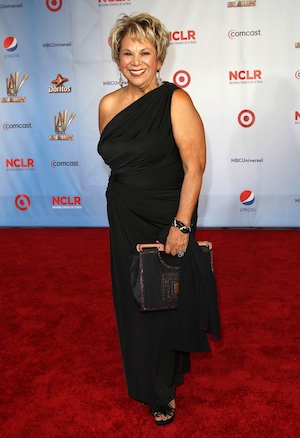 Lupe Ontiveros died Friday. She was 69 years old. The Latin actress best known in the United States for roles in Desperate Housewives as Juanita Solis and in Selena as Yolanda Saldivar. Born in El Paso, Texas, Ontiveros enjoyed a successful and enduring television and film career since she began her career in 1966.
Prior cast mates Jennifer Lopez and Eva Longoria responded to the news of Lupe Ontiveros' death with great sadness. Lopez released a statement to Us Weekly and praised Ontiveros. "I am tremendously saddened by the news of Lupe's passing. I've enjoyed her work throughout the years. She was a great actress and working with her in Selena was an unforgettable experience. She will be truly missed."
Eva Longoria took to her Twitter account to share her grief over Lupe Ontiveros' death. "I'm deeply saddened at the news of my dear friend Lupe Ontiveros passing. She was more than a colleague to me she was my family. My heart is with your family Lupe." Shortly after, Longoria retweeted a comment made by fan Hector Cordero. "Sad. Lupe played a maid multiple times & gave them dignity and respect. We should honor & support @domesticworkers in her memory."
The Los Angeles Times reports Lupe Ontiveros died of liver cancer in a Whittier, California hospital. In a 2009 interview with NPR Ontiveros described her continual role as maid throughout her career. "You've got maids, and you've got maids," Ontiveros said. "You got maids that have longevity beyond what you ever conceived of in your wildest dreams."
Photo courtesy of FayesVision / WENN.com
Read more on celebrity obituaries
Sally Ride, the first American woman in space, dies at 61
Actor Ernest Borgnine dead at 95
Thomas Kinkade dies of drug, booze overdose