Lady Gaga Makes A Gross Understatement
Lady Gaga's suicide song was performed Tuesday night in Australia, but not before the pop icon made one serious understatement. Watch as the singer declares "Princess Die" to be "a little sad."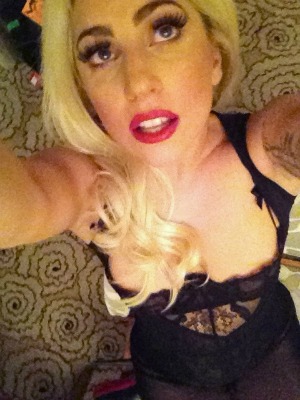 Video of Lady Gaga's suicide song has hit the web. The seemingly impromptu performance took place in Australia Tuesday night, and now you have a chance to watch the video below!
"I wrote it a little while ago, and I've never ever played it for anyone," Lady Gaga told the crowd of her suicide song, who cheered on the spontaneous performance. "This song is a little sad... It's called 'Princess Die,' D-I-E."
A sampling of Lady Gaga's latest lyrics, which touch on some of the most "deep and personal thoughts I've ever had" read:
Leave the coffin open when I go
And leave my pearls and lipstick on so everybody knows
Pretty will be the photograph I leave
Laying down on famous knives so everybody sees

I wish that I was strong
I wish that I was wrong
I wish that I could cope, but I took pills and left a note

I'll do it in the swimming pool so everybody sees

And wish that I would go
In my rich boyfriend's limo, oh oh
Right after he proposed
With a 16-carat stone wrapped in rose gold
With the paparazzi all swarming 'round
In my Louis Vuitton white button-down
Oh, it's not that deep
So bob head your head for another dead blonde
Whose real prince is in heaven
She just wants to sleep
Despite Lady Gaga clarifying that the song is titled "Princess Die," the nods to Princess Diana's death are readily apparent. This isn't the first time the 26-year-old has mentioned a Diana connection, as previous reports state the singer has dreamt she will die in similar fashion to the late princess.
Along with the image seen here, Lady Gaga recently tweeted to fans in Australia, "Hey Melbourne we're here! We can hear you downstairs! Is that church bell ringing for us? The devil of pop is here."
Lady Gaga's suicide song "may or may not be" on her next album. The singer went on to clarify the dark material is "in no way reflective of the rest of the music" she is working on.
What do you think of Lady Gaga's suicide song?
Image via WENN