DéJà Vu For MTV Reality Star Leah Messer
Is marriage for 19-year-old Teen Mom star Leah Messer better the second time 'round? She's sure hoping so: Messer just married Jeremy Calvert, according to reports.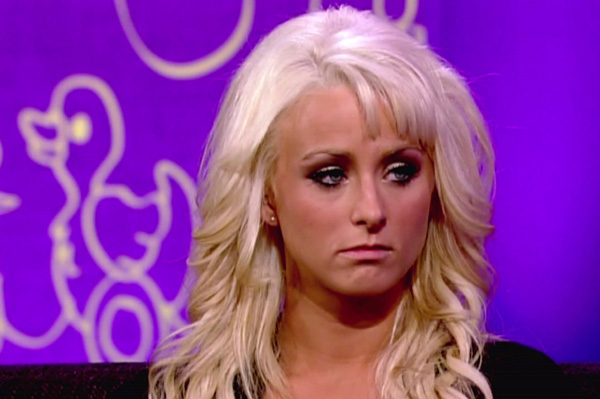 While most 19-year-olds are partying and dealing with their first year of college, Teen Mom star Leah Messer is busy raising twins and getting married for a second time. The MTV reality star reportedly married her boyfriend of a year, Jeremy Calvert, in a small ceremony on April 4 in Catlettsburg, Kentucky.
MTV cameras were reportedly on the scene for Messer and Calvert's nuptials, according to reports. Both families were also in attendance, along with about 15 guests.
The new marriage comes about one year after she filed for divorce from the father of her twins, Corey Simms. Their breakup was chronicled in painful detail on the last season of Teen Mom. Since then, Messer has met Calvert, gotten pregnant with her third child and miscarried.
"It's a devastating experience, but all I can do is support Leah and take things day by day," Calvert told OK! Magazine of Messer's miscarriage earlier this year. "It's hard, but we will get through it."
At the time, another source weighed in with more details on the miscarriage.
"She was having bad cramps for the past two weeks, and then she miscarried," the source told the gossip magazine. "She knew something was wrong when the cramps got worse consistently. She was having extreme pain to the point where she couldn't get out of bed."
The baby was rumored to be twins, but Messer shot down those rumors on Twitter.
"Thank you @intouchweekly for telling me I am having twins again," she tweeted in January. "Love bad reporting and fake stories, it does sound like a Soap Show!"
Here's hoping the second time is the charm for Messer and she finds the stable home life she wants for her twin daughters, Aliannah and Aleeah. Fingers crossed.
Image courtesy WENN.com