(page 2 of 2)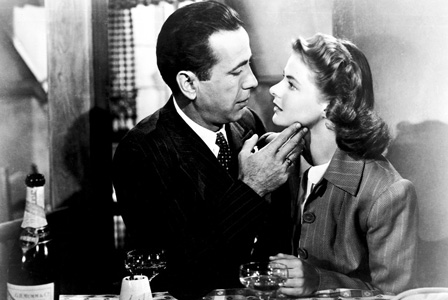 Are you a classic film buff? Check out the list of the Top 10 Must-See Classic Black-and-White Films from the television channel, Turner Classic Movies (TCM) in honor of their third annual TCM Classic Film Festival in Hollywood.
TCM festival honors classic films
Whether you're a classic film fan or new to the vintage genre, there's something for everyone on this list of the Top 10 Classic Black-and-White Films. TCM's On-Air Producer, Scott McGee compiled the list and shares why these selections are must-see films.
(Starring: Humphrey Bogart, Ingrid Bergman, Claude Rains and Paul Henreid)
An American saloon owner in North Africa is reunited with his lost love and is drawn into World War II in an effort to keep her safe from danger.
Scott McGee: "I often refer to this as a perfect movie because it's Hollywood studio filmmaking at its finest. Not only is the direction just absolutely pristine but the cinematography, the script, the cast — everything about that movie fires on all cylinders pretty much at every moment."
2
Some Like It Hot
(1959)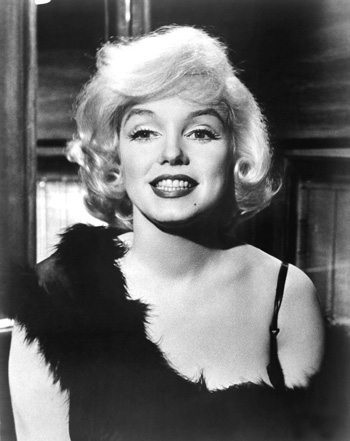 (Starring: Marilyn Monroe, Tony Curtis and Jack Lemmon)
On the run from gangsters, two musicians seek refuge by pretending to be women in an all-girls band.
SM: "Probably among the top three funniest films ever made. Directed by Billy Wilder with a script by Wilder and I.A.L. Diamond — it is just hilarious."
(Starring: Cary Grant, Rosalind Russell, Ralph Bellamy and Gene Lockhart)
A tricky editor tries to keep his ex-wife, who also happens to be his star reporter, from remarrying.
SM: "I think it's the pinnacle of the screwball comedy with Cary Grant and Rosalind Russell. This film is essential because of how fast they talk. And that may be an odd thing to point out, but they pack in more in their 90 minutes than most people do in two-and-a-half hours."
4
The Best Years of Our Lives
(1946)
(Starring: Fredric March, Myrna Loy, Dana Andrews and Teresa Wright)
Three service men return home and deal with many changes as they adjust to life after World War II.
SM: "It captures what World War II meant to American society and culture in 1946 and what the mood was like in a very heartbreaking yet unsentimental way. The emotions in the film are very much earned."
5
The Grapes of Wrath
(1940)
(Starring: Henry Fonda, Jane Darwell and John Carradine)
Farmers from Oklahoma lose their land and head west to California for better lives.
SM: "This movie really shows Hollywood's power at telling social stories that are very much about the social problems of America in the 1940s. The Grapes of Wrath really hammered home what the Midwest and the rest of the country was experiencing during the Great Depression."
(Starring: Dick Powell, Bebe Daniels and Ruby Keeler)
A Broadway cast produces a new show with typical behind-the-scenes drama including love, jealously and greed.
SM: "This is a film directed by Lloyd Bacon, choreographed by Busby Berkeley and pretty much created the musical genre as Hollywood knew it. It set off a decades-long love-affair for the musical genre and told a familiar story of hard scrabbled backstage want-to-be stars who really need to band together and put on a show. It's also a vital time capsule for what the Depression was like in America in the 1930s."
(Starring: Kirk Douglas, Robert Mitchum, Jane Greer and Rhonda Fleming)
A private eye is double-crossed by his gambling boss' girlfriend and gets tangled up in multiple murder cases.
SM: "This film is very dark, almost with a despairing mood after World War II and is considered what's called film noir. It's a very dark view of the world marked by shadowy figures with darker intentions. It is very rooted in the hard-boiled detective fiction and it draws very heavily from the German Expressionist Movements of the 1920s and 1930s."
(Starring: Cary Grant, Ingrid Bergman and Claude Rains)
A U.S. agent recruits an exiled German woman to observe and report on a Nazi spy ring in Brazil.
SM: "Alfred Hitchcock really knew how to use movie stars in a way that was unexpected and was also in-focus of the narrative. Cary Grant never looked more handsome and was at the top of his game in 1946, but Hitchcock uses him in a way that really undercuts that good-guy image."
9
The Bride of Frankenstein
(1935)
(Starring: Boris Karloff, Colin Clive, Elsa Lanchester and Ernest Thesiger)
To save his wife, Baron Frankenstein is forced to create another monster — this time a female mate for Frankenstein.
SM: "It shows Hollywood's power to work in several different genres with fantastic performances out of Boris Karloff, Elsa Lanchester, Ernest Thesiger and Colin Clive. Also, if you called it a horror film, I think you wouldn't be giving it enough credit — it is just a great film."
(Starring: Buster Keaton, Marion Mack and Glen Cavender)
A Confederate engineer must save his train and girlfriend from the Union army in this silent film.
SM: "Buster Keaton has amazing expertise in physical comedy and to see him in motion is an experience that many people are going to find to be absolutely delightful. The General is often called his best film as it shows the mastery of silent filmmakers at this time to really capture a far-gone era such as the Civil War, in which The General is set."
Additional classic black-and-white films
Tell us
What is your favorite classic black-and-white film? Share in the comments below!
More great movies
Our favorite movies about friends
8 Kids movies parents will love too
Top 5 romantic movies to watch with your gals
Photo credits: Turner Classic Movies