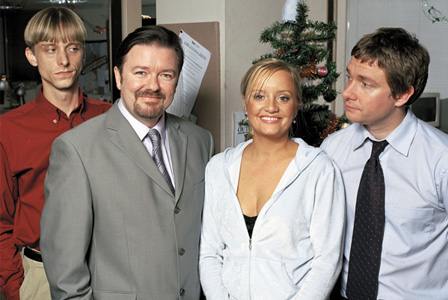 Ever since Ricky Gervais brought over his Office schtick to the U.S., American remakes of well-known European and Aussie shows have been popping up left and right. Do they transfer over well, or are some lost in translation?
Made in the USA (kind of)
Just couldn't catch on
Reality overload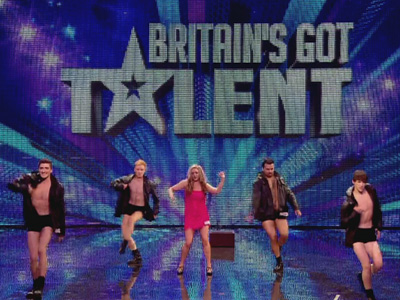 Fox premiered Hell's Kitchen in 2005 and it's developed a cult following. Celebrity chef, and all around sassy pants, Gordon Ramsay starred in the first season of the original English version and brought his badass self across the pond to break down aspiring American chefs.
Magicians, dancers, baton twirlers, swordsmen and midget acts... That's just some of the contestants on NBC's adaptation of the Got Talent series from the U.K. America's Got Talent kinda-sorta revived judge David Hasselhoff's career, even after his whole drunk cheeseburger schlock-fest. Quality entertainment from the good ol' U.S. of A.
If it wasn't for Mr. V-Neck himself, Simon Cowell, we wouldn't have American Idol. Check out our photo galleries here >>
Plenty of America's reality programming comes from ideas already tested in the U.K. or Australia. From the genius idea of Wife Swap to smash hits like X-Factor and Dancing with the Stars, we in America are getting a another look at something tried and true from across the globe.
Tell us
From Prime Suspect to Queer as Folk, American television remakes are hit and miss. What are some of your favorites and not so-favorites? Share in the comments below!
More on remakes
Is Hollywood creativity really dead?
Willow Smith to star in Annie remake
Julia Roberts has a thing to say about remakes
Photo credits: WENN.com