Are You Ready For The Movie?
Grab a pencil and a piece a paper and take our quiz to see just how much you remember from your reading in anticipation of the movie release.
This month,
The Hunger Games
fans of all ages will finally have the chance to see their favorite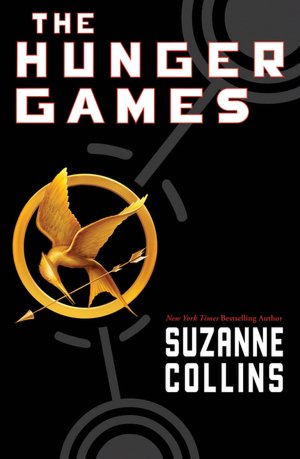 characters on the silver screen. To many, this obsession with these characters began four years ago with the release of the book. Others have just discovered the trilogy when news of the movie was released. I was one of those individuals who was introduced to the world of
The
Hunger Games
in the beginning. At times it feels like it was just yesterday that I first cracked open this book. Then the anticipation, the sleepless nights, taking time off from work, when the subsequent books were released.

I thought I had a good grasp on the book's concept and storyline, enough to have me prepared for the release of the movie. Unfortunately there was so much that I had missed out on. Wondering if you are in a similar dilemma? To count-down to the release of The Hunger Games movie, I've come up with a bit of trivia.

Let the games begin!
1. What brought about the creation of the battle known as The Hunger Games?
A. Boredom
B. Strife between the economic classes
C. Punishment for rebelling against the Capitol
D. Parents' solution to deal with unruly children
2. How many Districts made up Panem?
A. 8
B. 13
C. 6
D. 12
3. Rue is a tribute from District 11 whom Katniss forms a bond with early on. Who does Rue remind Katniss of?
A. Her sister
B. Her mom
C. Her best friend
D. Herself
4. A tribute winner of The 50th Hunger Games, this character was a mentor for Peeta and Katniss:
A. President Coriolanus Snow
B. Haymitch Abernathy
C. Gale Hawthorne
D. Jacob Black
5. What is Gale's nickname for Katniss?
A. Catnip
B. Katy
C. Kat
D. Nissy
6. What is a tesserae?
A. An article of clothing
B. A year supply of grain and oil for one person
C. A female who teases
D. A weapon
7. What is the name of the treaty that brought new laws to guarantee peace and brought about The Hunger Games?
A. Hunger Treaty

B. Panem Treaty
C. Panem for Peace
D. Treaty of Treason
8. What gift does Madge give Katniss?
A. A picture
B. A lock of hair
C. Mockingjay pin
D. Food

9. What is the one thing Rue loves the most?
A. Nature
B. Music
C. Painting
D. Daisies
Ready to see the answers?
Click to the next page to reveal the answers >>