Toni Braxton Hospitalized
Toni Braxton has been admitted to the hospital. The soulful singer is recuperating after a recent health scare but assures fans she's still alive and kicking!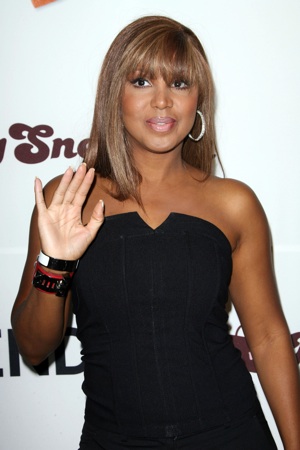 Toni Braxton is a Grammy winner, reality TV star and lupus survivor. But recently, fans were terrified when they learned the singer had been hospitalized.
The internet's been running rampant with rumors, so Braxton's decided to clear the air.
Today, she went on Twitter and confirmed that she is in the hospital but on the mend.
She wrote, "Hey guys! I'm sure you've heard rumors about me being in the hospital, they are in fact, true. I've been here since Monday but I am fine! Just a lupus flare up, but I promise you all I am ok! Love you all! Thanks so much for all of your support! Xoxoxoxoxo :)"
Lupus is an autoimmune disease that causes the immune system to attack healthy, normal tissue. Symptoms usually include swelling and damage to joints, skin, kidneys, lungs and even the heart.
It mostly strikes women between the ages of 15 to 44. But men and children (of all ages) can also develop it.
During the first season of the singer's reality show, Braxton Family Values, viewers watched as she shared her medical condition with her family. They were initially shocked and worried, but commended her for her courage.
According to E Online, Braxton isn't the only entertainer who has close ties to the disease.
In 2010, Lady Gaga revealed that lupus also runs in her family. In an interview she said, "The truth is I don't show any signs, any symptoms of lupus, but I have tested borderline positive for the disease, so as of right now I don't have it. But I have to take good care of myself."
We should all take care of ourselves. Stay strong, ladies!
Photo credit: Adriana M. Barraza/WENN