Lindsay Lohan Loved Heath Ledger
A diary purporting to be that of Lindsay Lohan reveals the actress' devastation at the death of heath Ledger and her fears over her own drug use.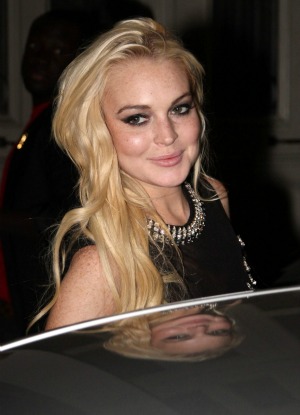 Was Lindsay Lohan in love with Heath Ledger when he died? A diary published by Star magazine, purporting to be that of the troubled starlet, says yes -- and that she was completely devastated by his death.
In the excerpts, which Star claims were written by Lohan, the star revealed the depth of her despair over Ledger's unexpected death in 2008.
"Today Heath died," the Jan. 22 entry reads. "I'm in love with him… He was the love of my life."
"He taught me so much, and he was everything I've ever wanted and more," the entry continues. "I want to hear him laugh and hold me. I crave his touch and care."
"When a person dies the world stops. I'm numb. There's an emptiness. And a desire to feel loved. A need to be held in the arms of someone who understands. But what do you do when the one who understands is gone?"
Lohan had reportedly hooked up with Ledger in the weeks leading up to his death, but there were no reports in the press of any sort of grand romance between the two.
Ledger's death was attributed to an accidental overdose of sleeping pills, but the sad situation also brought his frequent drug use to light -- a bad habit Lohan knows all too well herself.
"It's like a game of Jenga, and when one piece slips, it all falls apart," reads the diary. "One pill, one slip and it goes down the slope, crashes and burns and it's over. Why? I ask myself over and over. Cry is all I can do."
"Heath is a prime example of what this industry can do to someone," the diary said in a Jan. 31 entry -- just over a week after Ledger's death.
"It craves to see someone fail. It brings enjoyment to us to watch one die. The tragedy and cravings for it can kill. And will."
Lohan is currently spending lots of time with dead people -- she is completing her court-ordered community service requirement at the LA County morgue.
Image courtesy WENN.com