Hilary's Toluca Lake House For Sale
Pregnant actress Hilary Duff has slashed the price on her Toluca Lake mansion from $7 million to $6.25 million. Why does she want to sell this gorgeous house that's reportedly close to her parents?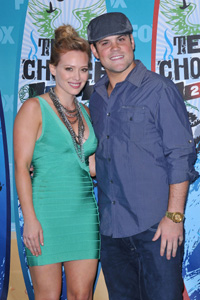 Hilary Duff is selling the Toluca Lake home she purchased when she first made it big in Disney's Lizzie McGuire for $6.25 – which is down $750,000 from her original asking price of $7 million in 2010.
The Mediterranean style home has 5 bedrooms and 9,277 square feet of beautiful living space. It has ultra-luxurious features, including a billiard room, cognac room, wine cellar, gym, gift wrapping room, chef's kitchen and a game room.
Did we mention the master baths have heated flooring and Murano lighting? The house includes a beautiful gated yard with a posh pool and patio.
The house is close to all the major studios - - and reportedly close to her parents. Duff and her husband, hockey player Mike Comrie, have announced they are expecting their first baby together… and this house sounds pretty kid friendly. So why are they selling the home?
Duff and Comrie moved into a Beverly Hills home worth $3.85 million last year. This home is smaller at 5,620 square feet – however, it has some pretty impressive neighbors, including Britney Spears, Gavin Rossdale, Gwen Stefani and Jennifer Love Hewitt. It sounds like Duff and Comrie wanted a home that was a little smaller for their new family than her Toluca Lake pad.
Check out the picture below of her Toluca Lake home for sale: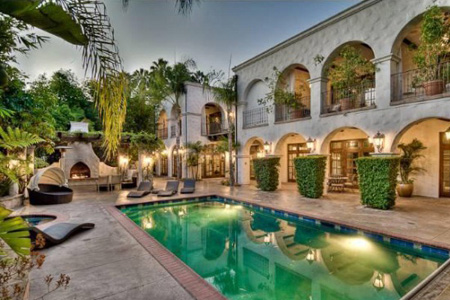 In preparation for her baby, Duff is scaling back her home and acting gigs. She dropped out of the film The Story of Bonnie and Clyde after learning of her pregnancy. Actress Lindsay Pulsipher will reportedly fill her spot as Bonnie in the re-make of the classic hit that first starred Faye Dunaway.
For more information on Duff's amazing home, check out the official listing here and watch the video below.
Photo: WENN