Tower Heist
Trailer Premieres
It's taken a while to get a peek at the New York comedy caper Tower Heist, starring Ben Stiller, Eddie Murphy, Gabourey Sidibe, Casey Affleck, Michael Pena, Matthew Broderick and Tea Leoni. However, the wait is over. The Tower Heist trailer has landed and SheKnows has it here.
Ben Stiller and Eddie Murphy team up with an all star cast in Tower Heist, a comic revenge tale that sees working stiffs face off against swindler Arthur Shaw (Alan Alda), the Wall Street villain who stiffed them.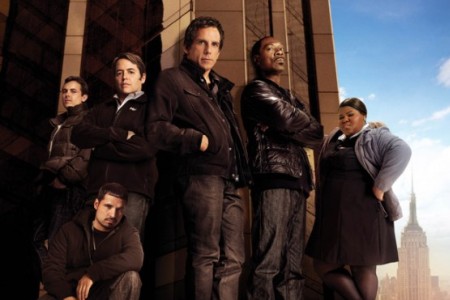 With Shaw on house arrest in the penthouse of swank Tower, condo manager Josh Kovacs (Stiller) and his coworkers stage a heist to recover their stolen pensions and enlist the help of petty crook Slide (Murphy).
One thing's for sure, director Brett Ratner had one killer comedy crew to play with for the film which is set in New York City! Tower Heist comes out November 4.
Tower Heist Trailer
http://www.sheknows.com/tags/trailers
More From SheKnows Explorer