Michael Jackson
Death
Saturday, June 25th will mark the two-year anniversary of the king of pop, Michael Jackson. We take a look at how his children and his family are doing -- as well as the continued controversy surrounding the events leading up to his death.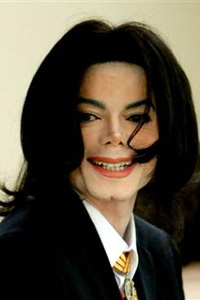 Michael Jackson died on June 25th, 2009, of acute propofol intoxication which caused a cardiac arrest at his Los Angeles home. His death came as a shock to many people, who were looking forward to watching him return to the stage on his new This Is It tour.
He left behind his three children, Prince Michael, Paris and Blanket, as well as his parents and brothers and sisters.
Since his passing, controversy continues to surround the circumstances of his death. His sister, La Toya Jackson, is writing a book called Starting Over about his death. In the book, La Toya says she thinks Michael was murdered over his music catalog, which consisted of the copyright for the Beatles' songs, among others.
"This is definitely something that was premeditated, that they had planned to do, and they planned to take my brother out, and my brother knew it, and that's why my brother told me repeatedly, repeatedly and repeatedly, that this was going to happen to him," she alleges.
She calls Jackson's physician, Dr. Conrad Murray, a "fall guy" for his death, and says other people were involved. Murray is charged with involuntary manslaughter because he was accused of being the one that gave him the fateful dose of propofol and other sedatives. He has pleaded not guilty and his trial is set to start in September.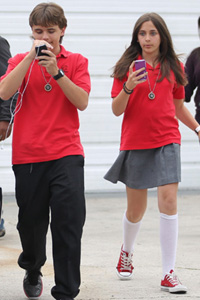 His three children (Prince and Paris are pictured, right. Not pictured, Blanket) are living with Jackson's mother, Katherine, and are attending private school.
La Toya says they are "adjusting very well" because they get out of the house more and no longer have to cover their faces with masks like they did with Michael.
Sony Music Entertainment signed a deal worth $250 million to release seven posthumous albums of Michael Jackson's music over the next decade.
Fans around the world will pay tribute to Michael Jackson. His hometown of Gary, Indiana is planning a tribute to Michael and a customized "Michael Jackson motorcycle" will be driven through the Forest Lawn Memorial Park to his final resting place today.