Movies' Most Memorable Dads
Father's Day is just around the corner and we've got our list of top 10 movie dads for you. Now, get your dad a cold beverage and the remote and read this out to him.
Ah, dads. Most of the time, they're awful or missing entirely in films. It makes for good conflict, you know. But there are a few stand-up guys on the big screen. Here are some of our favorites!
10. Mufasa-The Lion King: "Nobody messes with your dad!" The king of the jungle loves his son and gives him guidance, even after he's gone. We're still in therapy over that scene. And don't miss The Lion King when it arrives on Blu-ray and Blu-ray 3D October 4!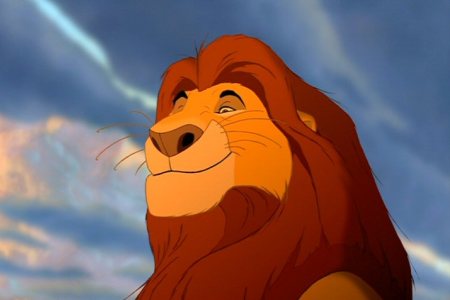 9. Jor-El-Superman: This super dad (played by Marlon Brando) sacrifices himself to save his son from a planet about to explode. Like Mufasa, he continues to help his son long after his own death in the Fortress of Solitude. His advice and love help Kal El to become the man who will save the world and fight for truth, justice and the American way.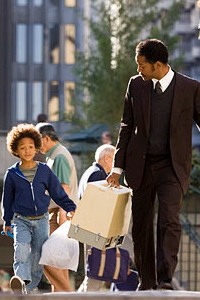 8. Chris Gardner-The Pursuit of Happyness: Will Smith plays this unsuccessful father who turns his life around to provide for and teach his son. If you do not sob during this film, you are made of stone. Stone, I tell you!
7. Bryan Mills-Taken: Now this is a dad (played by Liam Neeson) who will do anything for his daughter. He may not have been there in the beginning, but boy, oh boy, does he step up when she's kidnapped. He uses his "very special set of skills" to bring her home again. Do not mess with this man!
6. Atticus Finch-To Kill a Mockingbird: One of the greatest performances of all time -- Gregory Peck's defining role. In the film version of the classic novel, Finch takes the moral high ground and teaches his children about empathy, despite the cost. Check out this classic quote: "If you just learn a single trick, Scout, you'll get along a lot better with all kinds of folks. You never really understand a person until you consider things from his point of view... Until you climb inside of his skin and walk around in it."
5. Mr. Levenstein-American Pie: Now this is a supportive dad! You show up to find your kid doing that with a dessert item... well, I doubt many people out there would handle it quite so well. Eugene Levy knocks it out of the park.
4. Bob Parr/Mr. Incredible-The Incredibles: This dad is actually the superhero most kids believe their dad to be. But that's not what makes him great. He's got powers, sure, but it's how you teach your kids that makes you truly super.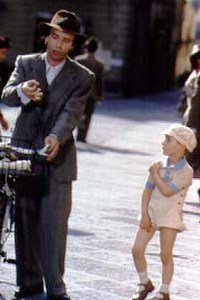 3. Guido Orefice-Life is Beautiful: Horrible things sometimes happen in life, but we have the power of choice -- the choice of how to live with what life throws at us. During one of the worst times in world history, Guido makes it all a game, giving his son a way to cope and the ability to remain an innocent for just a little bit longer.
2. Clark Griswold-National Lampoon's Vacation: Chevy Chase plays this dad who will stop at nothing to give his family the vacation of their dreams. Sure, he's embarrassing and his methods are extreme but he won't let a little thing like the law keep his kids from having a good time.
1. Darth Vader-The Star Wars Trilogy: Yes, it's true. Sometimes we lead by example. Sometimes the lesson is in what not to do. Without Darth, how would Luke have become a hero? And in the end, Anakin Skywalker sacrifices himself to protect his son. May the force be with you, dads!
Happy Father's Day everyone!