Grammy Awards 2011
Celebrity Style
Grammy Awards 2011 red carpet fashion showed plenty of leg, lots of sparkle and left little to the imagination.
(page 2 of 2)
Grammy Awards Worst Dressed
Rihanna showed up at the Grammy Awards in this white Jean Paul Gaultier dress. It looked like she took leftover Christmas tinsel and wrapped it around her body from head to toe. Topped off with her red hair, she looks like she is going to a Halloween party, not the Grammy Awards. Rihanna is known for taking fashion risks that usually work, but in this case, it was a big fashion flop.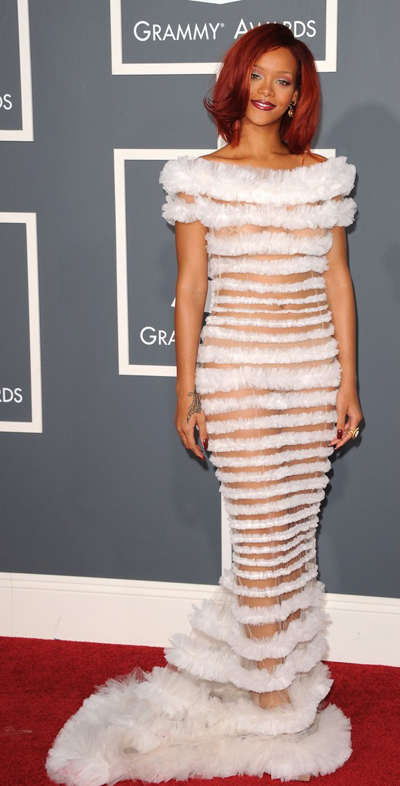 Paramore's Hayley Williams' outfit hurts my eyes! The orange hair and make-up totally clash with the pink tutu. Did she and Rihanna shop at the same Halloween store before walking the red carpet?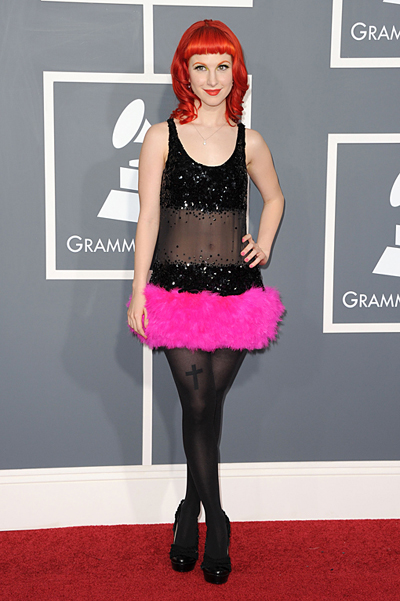 Ciara is gorgeous, but looks like she is trying too hard in this strange superhero dress. She looked silly in this Emilio Pucci blue and white gown, with multi-colored jewelry and bracelets.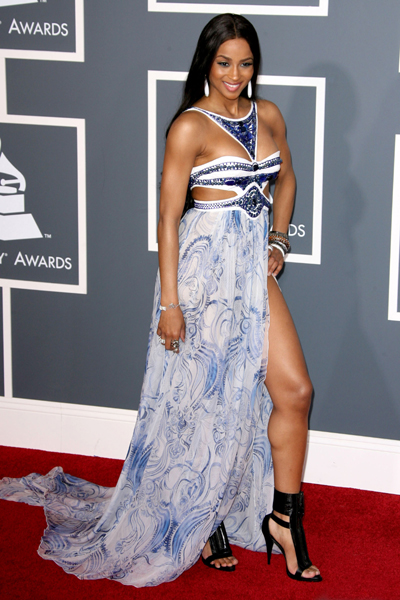 Nicki Minaj looks like the bride of Frankenstein attacked a leopard in this Givenchy Haute Couture look. The leopard-print ensemble was topped off with her signature pink lipstick and attitude. On the plus side, you can tell she was totally loving her look and having a ball!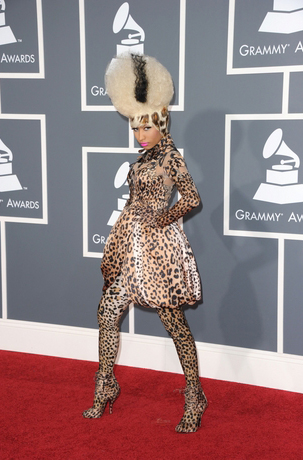 What about Lady Gaga?
Lady Gaga went down the red carpet carried in an egg by supermodels, only to hatch (or, shall I say, was born again) on stage in a sheer flesh-toned latex dress. Love her or hate her, her fashion statements are never boring and always keep us guessing.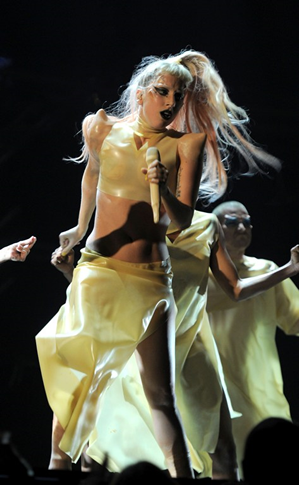 Tell us: Who was your best and worst dressed of the 2011 Grammy Awards?